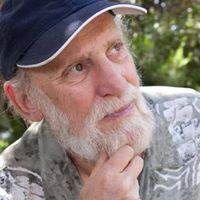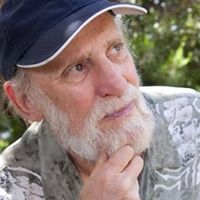 ∙The City of Ventura plans to cut 35 jobs to balance the budget. It is hoped they can do this without layoffs by using early retirements and a hiring freeze.
City Manager Alex McIntyre stated the budget plans are a "shared sacrifice making sure we don't balance the budget on the back of any particular service or partner or group of employees, that we do it in a way that's equitable and fair."
The city was expecting budget deficits in the coming years even prior to the pandemic. Every type of city revenue (except for property taxes) is falling. The biggest drops are sales and hotel taxes, and license and permit fees, which are especially hard hit at this time.
The Ventura City Council received a report from Michael Coon, the City's finance and technology director, that outlined a plan to eliminate the projected $11.1 million shortfall between projected spending and revenue while avoiding layoffs.
The city also plans to save $1 million by reducing by 40% the funding it provides to eight different outside agencies. These include the Ventura Housing Authority, CAPS media, the Ventura Visitors & Convention Bureau and the Museum of Ventura County. I have a real problem with these cuts. These particular agencies provide important services to Ventura, both culturally and financially (see my letter in the Mailbox).
Other savings could come from using federal grants instead of city funds to pay for part of the city's homeless shelter. If these are available why weren't they used to begin with?
Because no one knows how long the pandemic and the recession will last, all of this is uncertain.
I have (I might lose some of my city employee friends) always felt that there is a huge amount of waste at all levels of government. If 40% of employees are let go, it not only would save money, but efficiencies would also increase. How often do I see city employees with certain roles sitting with nothing to do until their particular services are required? Many city jobs could be combined to eliminate staff.
I remember an architect friend that went to work for the LA Housing Authority and finished his daily assigned work in 2-hours and was told, by his boss to take 8-hours to do it. He quit before it ruined his work ethics.
∙A brush fire, named the Elizabeth Fire, burned 250 acres in the hills between Ventura and Santa Paula in Ventura County's first major wildfire this year. The wildfire occurred in an area that burned during the Thomas Fire. As a result, fuel for the fire was exceptionally light and because there was very little wind the fire was quickly controlled. Seeing smoke billowing up certainly made Venturan's very concerned.
∙Three weeks after Arizona Gov. Doug Ducey lifted his stay-at-home order, the state has seen a big spike in the number of coronavirus cases. More than 1,500 new cases were reported along with 25 new deaths in 24 hours, officials said.
Florida's Department of Health on Saturday morning reported a new daily record high of 2,581 new confirmed cases of COVID-19 — surpassing the previous high by 679. Wisconsin's Department of Health Services said 72 people who tested positive for COVID-19 on or after April 26 attended a large gathering not long before. As many as 25 states report in increase in COVID cases as residents begin to completely ignore wearing masks and social distancing as restaurants and other businesses open.
The virus ain't over until it is over. Cases (and deaths) will just keep increasing if all recommendations are ignored. This could last for years.
∙North Korea stated it was abandoning attempts to pursue a diplomatic relationship with the White House because two years after a historic handshake between President Donald Trump and Kim Jong Un "even a slim ray of optimism" for peace and prosperity on the Korean peninsula had "faded away into a dark nightmare." Does this mean that Trump won't be presented the Nobel Peace Prize that he said, "some were suggesting that I should receive?" As he clapped, as he often does, while telling us how wonderful he is.
∙ The Polish military has admitted it accidentally invaded the Czech Republic last month, but it insists its brief occupation of a small part of the country was simply a "misunderstanding." They realized they made a mistake when those they invaded were not speaking Polish.
∙President Trump struggled to lift a glass of water recently during his speech to U.S. Military Academy graduates at West Point. Trump started to lift the glass with his right hand but seemed unable to guide it all the way up to his lips. The President used his left hand to steady the glass and tilt it into his mouth. After a lethargic speech to the graduates of the Army college, Trump looked unsteady as he walked down a set of stairs.
"The ramp…was very long & steep, had no handrail and, most importantly, was very slippery," he wrote on Twitter. "The last thing I was going to do is "fall" for the Fake News to have fun with." If he fell, would that be fake news or important reporting?
Trump critics and even some medical professionals believe these are signs of potentially serious medical problems. "This is a persistent neurological sign that, combined with others, would be concerning enough to require a brain scan," said Dr. Bandy Lee, a Yale psychiatrist.
Former Defense Secretary James Mattis slammed President Donald Trump's response to the protests over the death of George Floyd, saying the President "tries to divide us" while calling his "bizarre photo op" in front of St. John's Episcopal Church "an abuse of executive authority."
"Donald Trump is the first president in my lifetime who does not try to unite the American people — does not even pretend to try. Instead, he tries to divide us," Mattis wrote in a statement published by The Atlantic.
In the stunning rebuke of his former boss, Mattis, a retired general, said he'd promised to defend the Constitution when he was sworn into the Marine Corps "some 50 years ago."
"Never did I dream that troops taking that same oath would be ordered under any circumstance to violate the Constitutional rights of their fellow citizens — much less to provide a bizarre photo op for the elected commander-in-chief, with military leadership standing alongside," Mattis wrote.
Trump, he said, is a divider, and the country is "witnessing the consequences of three years of this deliberate effort."
In explaining this, Trump said Mattis was mad because he fired him. Problem with that statement, however, was that he didn't fire him, Mattis quit. Is this Trump forgetting again or just another lie?