Streaming Spotlight by Cindy Summers
Hollywood
Netflix Originals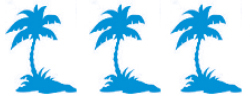 Hollywood is the story of a group of young, aspiring actors, writers, and directors during post World War II who meet in Hollywood and together make their Tinseltown dreams come true. The series is mainly focused on handsome Jack Castello (David Corenswet) who decides that his dream is to become a movie star, so he moves from middle America to Hollywood and through life's hard knocks eventually becomes a feature motion picture leading man.
With extras work being very scarce at the time and needing to provide a life for his wife and twins on the way, Jack takes a job at the Golden Tip gas station, owned by Ernie West (Dylan McDermott) but quickly discovers there's more to the job than pumping gas. If a customer drove up to the pump and asked to go to Dreamland, that meant they weren't there for gas, but for sexual encounters paying big money to both Ernie and his crew. Though Jack didn't like the work, he was able to make important connections to further his career.
Archie Coleman (Jeremy Pope) was a screenwriter who had just written a movie about the life and tragic death of a aspiring actress named Peg, which is what he named the movie. The screenwriting business was difficult to break into, especially for a young black man during the Jim Crow era, but Archie was supported in his efforts by his friend and aspiring director Raymond Ainsley (Darren Criss). Raymond had already found the perfect lead actress for the part, his girlfriend Camille Washington (Laura Harrier), who was also black.
Young Rock Hudson (Jake Picking) also began his acting career during this time under the management of lewd talent exec Henry Willson (Jim Parsons) who was keenly aware of Hudson's secret homosexual lifestyle and in a predatory manner bartered sexual favors for film opportunities with Hudson and his other clients.
Ace Amberg (Rob Reiner), owner of Ace Studios, was very racist and said he would not have a black woman lead, and that though he would produce the movie, he would not allow a black man to be credited as the writer. Ace fell ill ending up in care at home in a coma, leaving the studio to be run by Dick Samuels (Joe Mantello) and Ellen Kincaid (Holland Taylor ) who were both very interested and pleased in producing a movie with a black writer and lead actress.
The movie became stalled when Ace's attorney blocked the production of Peg if any blacks were involved, though after a visit from Ellen's dear friend Eleanor Roosevelt, who shared she was saddened at the racism she witnessed across the south and that there was a real opportunity for real change, Dick Samuels and Ellen Kincaid decided Peg must be produced and even changed the ending to create a more empowering story for young black women.
Hollywood explorers the rampant racism and sexual harassment that was happening during a time where it was common place for people to have sex in order to get a role or to even get a manager to represent them. Ultimately through many coincidental connections everybody's dreams come true and the movie is renamed Meg, ending up winning top Oscars in all categories including best writing and best actress, a historic event for blacks in Hollywood.
7 Episodes – 45 minutes