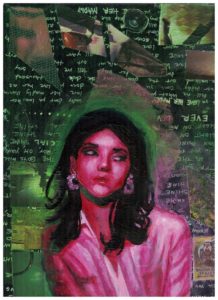 The Ventura Unified School District and Museum of Ventura County are proud to announce the premiere of the 3rd Annual VUSD Student Online Art Show. In the face of the pandemic, these partners are committed to the belief that the arts will survive, and young artists will be celebrated in Ventura. The show can now be found at https://venturamuseum.org/virtual-exhibits/3rd-annual-vusd-art-exhibit/.
Much has changed in our world since last year's show. The pandemic has drastically changed life. It has caused cancellations and disappointment worldwide, and the 3rd Annual Ventura Unified School District Student Art Show was not immune. Before the school closure, VUSD art teachers had selected five high school students' works for publicity posters and seventeen elementary students' art pieces for the upcoming show. Unfortunately, the jurying selection for the remaining middle and high schools' artwork was cancelled due to the school closures. This was followed by the museum closure and the show's cancellation.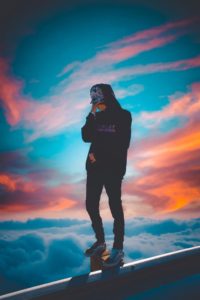 These challenges solidified the partnership between Ventura Unified School District, Museum of Ventura County and Ventura's committed arts community. Together they have found a way to recognize these young artists virtually for their outstanding achievements through an online art show.
The 3rd Annual VUSD Student Online Art Show is made possible through the Ventura Arts Collaborative program, a cooperative program of Ventura Unified School District, the City of Ventura and the Ventura Education Partnership. "The Museum of Ventura County is proud to collaborate with and support VUSD and VEP in their ongoing efforts to elevate the arts in the lives of Ventura youth. These young artists deserve to have their work displayed for all to enjoy," stated Denise Sindelar, Museum Deputy Director.
This partnership between Ventura Unified and the museum is a direct result of our community's commitment to the Arts. With the passage of Measure Q and, later, Measure R, the citizens of Ventura made it very clear that they believe in the value of arts education in our public schools. As Sabrena Rodriguez, VUSD Board President and longtime Arts Collaborative member, stated, "We are very proud of the long history Ventura Unified, and our community has of supporting the Arts in our schools. Arts education is critical in helping all of our students be well-rounded citizens in the modern economy – one where creativity and technology interact in continually evolving ways."
Juan Carrillo is a senior at Ventura High School and has been interested in taking photographs since he was in sixth grade.
Taylor Wilcox is a mixed media artist who recently started working with acrylic paints again. Sophomore at Foothill Technology High School.