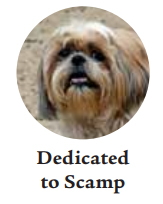 ∙Oliver's adoption story is truly a twist of fate. This pup is now getting to live his happily ever after thanks to a chance encounter with his now owners, Fred and Elvira. Sometimes, it's all about being in the right place at the right time!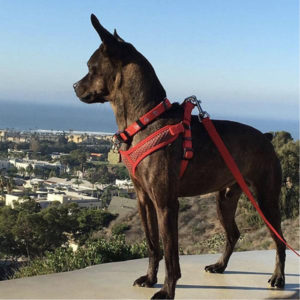 Fred in Elvira first met Oliver by chance in 2016 after going out to lunch one day at the Ventura Harbor. The couple noticed a group of our HSVC staff and volunteers doing a pack walk nearby and decided to check it out. After saying hello, a small, friendly pup tried to jump into Elvira's lap. According to Fred, the dog, named Boscoe at the time, gave them both a "look" and that's when they knew he was special.
A couple of days later the pair visited their new friend Boscoe at the shelter in Ojai. They learned that the pup had been at the shelter for over seven months. After a meet and greet with Boscoe, Fred and Elvira had a tough decision to make. They were hesitant to adopt after just recently losing their beloved English Bulldog. Fred asked the dog, "What do I do?" The sweet little pup jumped on to Fred's lap, looked into his eyes, and leaned in. From that moment on Fred knew Boscoe was theirs.
Fast-forward four years later, Boscoe, now Oliver, is happier than ever in his forever home. Fred and Elvira quickly learned Oliver was a very intelligent, house broken, and well-trained dog. His favorite activities include hiking, going for walks, and sunbathing. He loves hanging out in the backyard and sleeping in his giant bed.
Elvira and Fred consider Oliver part of the family. "Oliver taught us that even in the toughest moments, you sometimes have to go with your gut and give the unlikely a chance. To think this jewel spent seven months at the shelter and we were lucky enough to bring him into our family," said Fred. He continued, "We are so thankful to all of the members and volunteers of the HSVC as we believe this is where Oliver learned to trust and love."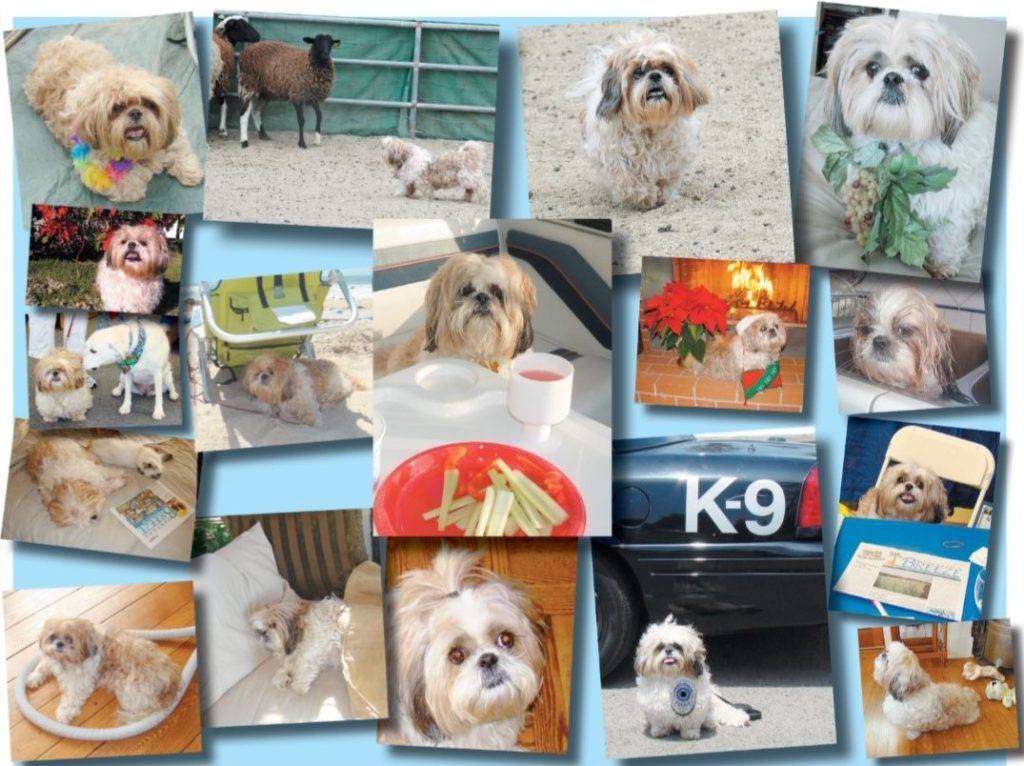 by Amy King
∙As the days get longer and the weather gets warmer, many pet owners are spending more time outdoors with their furry friends. However, excessive time in hot weather can spell danger for your animals. Check out these simple precautions provided by the ASPCA to prevent your pet from overheating this season.
1. Give your pet plenty of water
Pets can get dehydrated quickly, so be sure to give them plenty of fresh, clean water when in the hot weather. Additionally, do not over exercise your animal in the heat and make sure they have a shady place to rest when outdoors.
2. Know the symptoms of overheating in pets
Excessive panting, difficulty breathing, increased heart rate, drooling, and mild weakness are all signs your pet has become overheated. Animals with flat faces like Pugs and Persian cats, elderly animals, and overweight pets are more susceptible to heat stroke. Be sure to keep these types of animals in a cool air-conditioned room as much as possible.
3. Never leave your pet unsupervised
Leaving a pet alone in a parked car in the heat can lead to extreme heat stroke and can even be fatal. Do not leave your pet unsupervised around a pool, as not all dogs are good swimmers and ingestion of chlorine and other chemicals can cause health problems. Open unscreened windows can pose a danger to pets as they can fall or jump out of them if unsupervised. Do not let your pet linger too long of hot asphalt, as their bodies and paws can heat up quicker being lower to the ground.
4. Do not shave your dog
Feel free to trim longer hair, but never fully shave your pet. The layers of a dogs' coat protect them from overheating and sunburn. Cats should be brushed more often than usual to prevent heat related health problems.
5. Visit the vet for a Spring/early Summer checkup
Be sure to get your animal tested for heartworm if they are not already on year-round preventative medication.