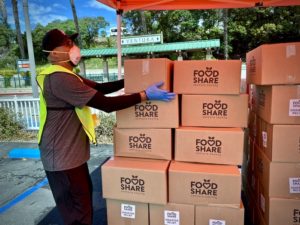 Ventura County Board of Supervisors voted to contribute up to $855,000 to Food Share over a three-month period. The money will come from county property tax dollars but that they expect to receive some reimbursement from the state and federal governments.
The money cannot be used to replace Food Share's own spending on food. The funds can only be used for expanding services and supplies.
For more information, visit https://foodshare.com/.