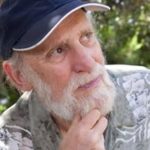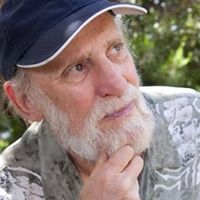 ∙WOW, WOW, WOW! I am humbled by the overwhelming support for the Ventura Breeze from our wonderful readers. I cannot thank all of you enough for your financial contributions.
Community papers rely on local advertisers for survival. And, as we all know, our local businesses are fighting for their lives. Please continue to support them as best you can along with our current advertisers.
Unfortunately, community papers are closing in droves. The Burbank Leader, the Glendale News Press (published since 1905) and the La Canada Valley Sun and OC Weekly are just a few of them. The Pittsburgh Post-Gazette, which was a daily paper, is now printing 3-days a week.
I'll continue to do everything in my power to support our community by keeping the paper alive through this difficult period. Again, thank you for your support. With your help, we have a fighting chance.
Ventura County has opened up its golf courses, but golfers can't use motorized carts. So, now they might actually get some exercise. Sorry golfers don't mean to pick on you.
∙Trump fans were going to be proud of me because I was not going say one thing about him in this issue, but something is happening that I must comment on.
First let me say that I do not dislike all Republican presidents.
I didn't dislike:
Warren G. Harding, Eisenhower, Ford, one of the Bushes and Reagan.
I didn't like Nixon at all.
A reader said that I am a typical Democrat. I don't think that there is a typical Democrat or a typical Republican or a typical Christian or a typical Jew. We are all individuals, and the last thing I've ever been called in my life is typical.
What is going on really scares me. And, if it doesn't scare all Americans, that is even more frightening. A president encouraging riots and anarchy should be cause for concern for all Americans.
I did not write any of the following (it was simply a cut and paste).
Late last week, Trump cheered the effort to "LIBERATE" Michigan, Minnesota and Virginia – three states with Democratic governors. He defended those tweets Friday, saying that he thinks some states stay-at-home orders "are too tough," adding he feels "very comfortable" with his tweets.
"These are people expressing their views," he said. "I see where they are, and I see the way they're working. They seem to be very responsible people to me, but it's — you know, they've been treated a little bit rough."
Governors across the country on Sunday criticized President Donald Trump's expression of solidarity with those protesting various state issued stay-at-home orders, saying his comments are "dangerous" and "don't make any sense."
Washington Gov. Jay Inslee, a Democrat, said, "I don't know any other way to characterize it, when we have an order from governors, both Republicans and Democrats, that basically are designed to protect people's health, literally their lives, to have a president of the United States basically encourage insubordination, to encourage illegal activity. To have an American president to encourage people to violate the law, I can't remember any time during my time in America where we have seen such a thing."
Inslee said Trump's comments were "dangerous" because they "can inspire people to ignore things that actually can save their lives." Trump's promotion of the protesters was "hobbling our national efforts to protect people from this terrible virus."
The protests have seen a large pro-Trump contingency, with demonstrators wearing and waving Make America Great Again gear, as well as "Don't Tread on Me" flags. Some have even been seen waving Confederate flags at the rallies (and carrying rifles).
Maryland Gov. Larry Hogan, a Republican, told CNN's "State of the Union" his state is "doing everything we possibly can to reopen in a safe manner," but "I don't think it's helpful to encourage demonstrations and encourage people to go against the president's own policy. Trump is playing with fire."
Just 24 hours after he told the nation's governors, "You are going to call your own shots," when it comes to reopening the economy, the President posted a series of incendiary messages on Twitter that seemed to incite his followers to revolt against the current orders to stay at home.
He issued similar tweets calling for the liberation of Minnesota and Virginia, including a disturbing addendum for loyalists to "save your great 2nd Amendment," adding, "It is under siege!"
What exactly is Trump trying to do? This is not an out-of-range dog whistle. We can all hear it. Trump is calling for open revolt in three states – all of which are potentially competitive in 2020 and run by Democratic governors.
Even judged against Trump's own record, these incendiary messages are beyond the pale for many reasons.
Anger and frustration lie just below the surface. It wouldn't take much for peaceful protests to turn violent. Trump's referral to gun rights makes the prospect of violence even more ominous.
Trump may discover that once he incites his supporters, he may not be able to rein them in should they decide to act. These are times unlike any we have experienced. Emotions are running high. That is a tempting canvas for a demagogue seeking to design his own version of reality, but there's no guarantee Trump can control what he sets loose.
Washington Gov. Jay Inslee accused the President of "fomenting domestic rebellion." He wasn't the only one who saw that as the message. After Trump's string of tweets, right-wing extremists questioned whether the President was calling for a "boogaloo" – a term derived from 4chan that extremists use to describe an armed insurrection, which many far-right activists have been gearing up and advocating since last year.
Hogan, Maryland's Republican governor, speaking on CNN's "State of the Union," described the lack of testing as the biggest problem in the nation since the coronavirus pandemic hit the United States.
Hogan is and chair of the National Governors Association. He once considered running against Trump for the 2020 Republican presidential nomination.
As always, we welcome (and encourage) Trump supporters/fans to provide us with some intelligent counter input as to why this is acceptable behavior for a President of The United States.