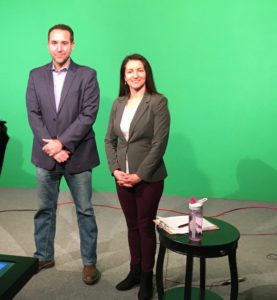 Due to the Coronavirus (COVID-19) crisis the CAPS Media Center is closed to Members and the public until further notice. CAPS Member/Producers can submit programming via the online portal at capsmedia.org for broadcast and streaming on CAPS public access television Channel 6 and on CAPS Radio KPPQ 104.1FM.
Even though the CAPS Media Center is closed, CAPS crews have been covering public health news events with officials from the City of Ventura, Ventura County Health, Ventura County Fire and other agencies producing advisories and other updates for the community. CAPS Video productions have been produced at the County government center, the Ventura County Medical Center, fire stations and headquarters and in the CAPS Media Center Studio.
We encourage everyone to review and follow the advisories on the Ventura County Public Health website at vcemergency.com. The information is updated on an ongoing basis. In addition to being posted on the county website and on social media, the information airs and streams on CAPS Media Channel 6 and Channel 15.
All of us at CAPS Media: Staff and crews members, Member/Producers and Board Members, hope everyone stays safe and healthy during this challenging time.