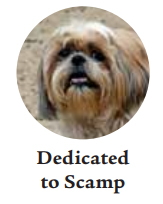 ∙SPAN Thrift Store is providing $10 spays and neuters for low income households with cats and dogs. Two upcoming clinics in March are:
Wednesday, March 18th at  SPAN Thrift Store parking lot 110 N. Olive St. (behind Vons on Main St.),
and a second one on Wednesday, March 25th at Shiells Park, in the parking lot, located at 649 C St., Fillmore.
Please call to schedule an appointment (805) 584-3823.
∙What began as an educational trip ended up with a momentous medical first for Colorado State University.

During the first week of January, a team led by Dr. Chris Orton, veterinary cardiothoracic surgeon, traveled to China to meet with leaders from the Shanghai Hanyu Medical Technology Company. The CSU team planned to learn more about a new device to treat dogs with mitral regurgitation, a leak of the valve between the left ventricle and the left atrium of the heart, and a common condition in older dogs.

Following initial meetings, the CSU team was asked to perform a procedure using the new device on a 7-year-old miniature schnauzer named Datou, or Big Head.

"He was in an advanced stage of heart failure and had perhaps a few months to live," said Orton, also a professor of clinical sciences at CSU.

Following the procedure, the CSU team stayed in Shanghai for several days to help with Datou's recovery. They returned to the United States on Jan. 9.

"This was the first successful beating-heart mitral valve repair in a dog with severe mitral regurgitation," Orton said.

The need for this type of medical breakthrough in the veterinary realm is huge, said Orton, because mitral regurgitation is the most common heart disease in older dogs, affecting 7% of all canines.

While there are a number of ways to treat humans with this condition, including open heart surgery and other minimally invasive procedures, similar treatments for animals are very expensive and not available everywhere. Open heart surgery for canines with mitral regurgitation is offered at CSU, in the United Kingdom and Japan on a limited basis.

Veterinarians at CSU have worked for nearly 10 years to find new ways to treat this condition.

"We've been looking for ways to treat this extremely common condition, rather than just treating their heart failure medically until they die," Orton said. "If Datou keeps the improvement that he's had, it could change his prognosis from weeks to months to potentially several years."

Other members of the CSU team that helped with the procedure include Dr. Brianna Potter, cardiology fellow, Dr. Bernard Chi from cardiology, and Ellen Shaub, a veterinary technician from the anesthesia team at the James L. Voss Veterinary Teaching Hospital.

Chi and Potter said the team was "extremely excited" following the successful procedure.

"Hopefully this new procedure will be much more available and much more affordable," said Orton. "This is the biggest unmet need in canine cardiology," he said.

CSU will train other U.S. veterinary medical centers in the use of the new device.
∙ Researchers have sequenced the whole genome — the entire DNA sequence — of 100 dogs, including 10 from screwtail breeds. All the participating dogs were privately owned pets seen at the UC Davis Veterinary Medical Teaching Hospital, whose owners agreed to participate. Graduate students Tamer Mansour and Katherine Lucot, with C. Titus Brown, associate professor at the School of Veterinary Medicine and Genome Center, searched through the DNA sequences to find changes associated with screwtail breeds.
From more than 12 million individual differences they were able to identify one mutation, in a gene called DISHEVELLED 2 or DVL2. This variant was found in 100 percent of the bulldogs and French bulldogs sampled, and was very common in Boston terriers.
This kind of whole genome comparison is relatively new, Bannasch said.
"Normally, we would have first had to identify a region DNA and work from there," she said. "We could look at breed-specific traits, but not as well as we can now."
Professor Henry Ho at the UC Davis School of Medicine studies similar genes in humans. Mutations in the related DVL1 and DVL3 genes are known to cause Robinow syndrome, a rare inherited disorder in humans characterized by strikingly similar anatomical changes — a short, wide "babyface," short limbs and spinal deformities. In addition, Robinow patients and the screwtail breeds also share other disease traits, such as cleft palate. In both humans and dogs, DVL genes are part of a signaling pathway called WNT involved in development of the skeleton and nervous system, among other things, said Peter Dickinson, professor of surgical and radiological sciences at the School of Veterinary Medicine. By characterizing the screwtail DVL2 protein product, Sara Konopelski, a graduate student in the Ho lab, pinpointed a key biochemical step in the WNT pathway that is disrupted by the mutation. This finding further suggests that a common molecular defect is responsible for the distinct appearances of both Robinow patients and screwtail dog breeds.
The DVL2 screwtail mutation is so common in these breeds, and so closely tied to the breed appearance, that it would be difficult to remove it by breeding, Dickinson said. Other genes are known to contribute to short, wide "brachycephalic" heads in dogs, and there are likely multiple genes that contribute both to appearance and to chronic health problems in these breeds.
Understanding a common mutation in popular dog breeds may, however, give more insight into the rare Robinow syndrome in humans. Only a few hundred cases have been documented since the syndrome was identified in 1969.
"It's a very rare human disease but very common in dogs, so that could be a model for the human syndrome," Bannasch said.
The work is published Jan. 1 in the journal PLOS Genetics.   
∙ The 3rd Annual National Police K-9 Memorial Service will be presented by the National Police Dog Foundation, FOP DC Lodge #1, Courageous Tails, and United for Blue.
The memorial service will include a wreath laying ceremony to honor the memory of fallen police K-9s (download list) who have given their lives in the line of duty during 2019.
​ To be held on Monday, May 11, 2020, the ceremony will begin at 1:00 pm and will be held at the National Law Enforcement Officers Memorial, 450 F St. NW Washington DC, 20001.​
​The National Police Dog Foundation has established the K-9 Memorial Fund to honor these fallen K-9 heroes. Consider a donation to the K-9 Memorial Fund for the continuation of this event and keep our K-9 units strong. Donations help to maintain the center.
For more information, contact [email protected] or at (888) 459-7768.