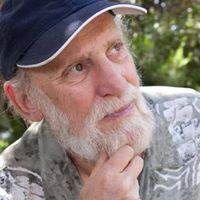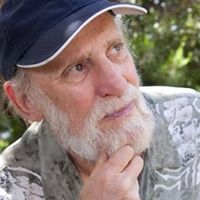 ∙ I am supporting Ventura Mayor Matt LaVere for the Ventura County Board of Supervisors in the March 3 elections. I would love to see him follow in the footsteps of Steve Bennett (who also started out as a Ventura city council member) prior to becoming a supervisor.
Matt is young (but not too young), intelligent, a Venturan and has 2 small children which will ensure that he continues to care for Ventura. Having 2 very locals on the Board can only help Ventura.
Also, speaking about Steve Bennett, he is running for Ventura County Supervisor in the March primary. He is seeking the seat that incumbent Monique Limón is vacating in the 37th District seat that Limón, D-Santa Barbara, is leaving to run for the state Senate, which is currently held by Hannah-Beth Jackson in the state Assembly – can you follow that?
∙ There are no confirmed cases of the novel coronavirus in Ventura County (rumor has said differently). There have been reports of two possible cases in the County, but both have been negative. Samples were taken from both patients and sent to the Centers for Disease Control and Prevention (CDC).
Stated Doctor Robert Levin, Ventura County Public Health Medical Director, "At this time the chances that someone will encounter a person infected with this new coronavirus in Ventura County are very small. Public Health monitoring is ongoing and thorough. We will inform the public if the situation changes."
Certainly, a major concern. We can only hope it doesn't show up here.
∙What's in a name? Apparently, a lot. I had an NFL championship football party, and no one showed up. A friend had a Superbowl Party and 50 people showed up. And I had better food.
∙Ventura's voters will decide in November if Ventura's City Council will consider allowing marijuana stores and other cannabis businesses by voting to allow the city to tax these type businesses when they do open.
The City Council voted unanimously to put a measure on the November ballot that will establish city-based taxes on cannabis businesses. And, on a 5-2 vote, the council decided that if the tax measure passes, the city will issue permits for business that could include retail sales, distribution and testing, but not commercial growing in Ventura. Members Christy Weir and Cheryl Heitman were the two no votes.
If Ventura does decide to allow cannabis businesses, it would be the fifth city in Ventura County to allow them. Both Ojai and Port Hueneme have storefront dispensaries for recreational sales. Until now, the Ventura City Council has declined to allow any cannabis businesses to operate in the city.
The vote won't by itself permit any stores or other businesses but would tell the Council what Venturan's think about these businesses and guide their future thinking and approvals.
Cannabis taxes in other cities in Ventura County have easily passed. In Thousand Oaks with 76% of the vote, and one in Oxnard, with 80% of the vote.
Cities in the county with legal marijuana sales have put limits on how many stores they allow and where they can be located, with buffers required around schools and parks. They also require security on the premises, and no one under the age of 21 may enter the stores.
While the City Council was unanimous in its support for putting cannabis taxes on the ballot, there was still some debate about whether to permit cannabis businesses if the tax passes.
So, if we approve taxes but not allow the businesses, we tax nothing and get nothing! I don't think that legal marijuana stores in Ventura will be detrimental in any way and we are losing lots of tax money. Why should Venturan's need to leave the city in order to buy cannabis and just bring it back here to use?
∙Utah is now the 19th state to outlaw conversion therapy for minors after a new rule from its governor went into effect. The ban issued by Gov. Gary Herbert, a Republican, comes a year after an effort to end conversion therapy which is an attempt to forcibly change someone's sexual orientation or gender identity. It does not work and puts them at a greater risk of depression and suicide. Just let people be what the choose to be as long as it doesn't harm others.
∙Newly installed walls on the US border wall recently fell over in high winds landing on trees on the Mexican side of the border. The sections that gave way had recently been set in a new concrete foundation in Calexico, California. The concrete had not yet cured so the wall panels were unable to withstand the windy conditions. They were obviously built poorly on purpose and meant to fall into Mexico so that Mexico would need to build them correctly. I would say very clever.
∙The LA Times had an article ("To be lonely no more") suggesting several ways for people to actually do things together in person.
Eventually it won't be necessary to leave our homes for anything or speak to anyone. Maybe that time has arrived.
These are a few of them:
HIT THE TRAILS (see events for Ventura hiking group)
HOST A POTLUCK OR DINNER PARTY (and invite me)
EVERYBODY DANCE NOW
VOLUNTEER
HOST A BACKYARD MOVIE NIGHT
TRIVIA AND GAME NIGHTS
GET INVOLVED IN THE 2020 ELECTION (no comment)
Reminds me of a grandson saying, "I just spoke with grandma."
"How did she sound, asked dad?" "I don't know I texted her."
∙A Public Policy Institute of California poll found that homelessness is one of Californian's biggest concerns with over 80% seeing it as a problem. Concerns include compassion for the homeless and revulsion that they are living on our sidewalks and parks (which they can legally do in most cases).
The solutions are so very complicated. Some major companies, Microsoft, for example, has pledged over $800 million toward affordable housing in Seattle. Alphabet, Facebook and Apple have also pledged billions of dollars toward easing the situation in California.
∙Aren't you proud of me a whole article and I didn't mention Trump? Oops, I just did. You can make up what I would have said (and send it to me).