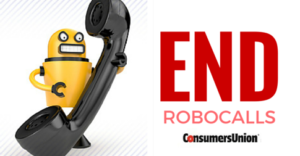 If you own a phone, chances are you've been subject to some type of robocall. You might receive one or even multiple robocalls daily. These pesky and unwanted phone calls are not only a nuisance, but they've also led to innocent victims being scammed out of their own money.
Unfortunately, seniors are among the hardest hit when it comes to scam phone calls. In fact, people 60 and older lost a total of $298 million to scams and fraud in 2019, according to the Federal Trade Commission. The median loss for 60-69-year olds was $615 and for 70-79 year olds the loss was slightly higher at $802. But those 80 and older reported the largest amount.
Colorado was the hardest-hit state in terms of receiving the most robocalls. According to the FTC, residents in the Rocky Mountain state filed 130,640 robocall complaints, or 2,403 robocalls per capita. Neighboring Arizona was No. 2 with 158,549 robocall complaints, or 2,328 per capita.
However, if you're looking for a little solace from robocalls, your best bet might be to move to Alaska. In 2019, the state was home to the fewest robocall complaints with just 4,287, or 580 per capita.
Regardless of where you live, robocalls have only gone up in the last five years. Nationwide, robocalls have seen an average annual increase of 14% since 2015.
While tougher fines and restrictions are being put in place to deter robocalls and scams, it's still important to be educated and vigilant on these unwanted phone calls, especially to avoid becoming a victim to a potential scam (make sure that is your grand child on the phone).