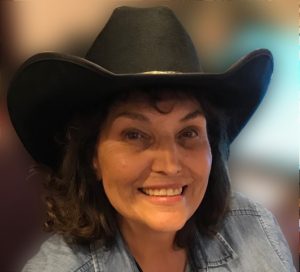 The Ventura County Fair has announced  the induction of Fair CEO Barbara Quaid into the Western Fairs Association (WFA) Hall of Fame during the awards celebration at the WFA Convention and Trade Show held January 20-24 in Reno, Nevada. The prestigious award is presented annually to individuals whose dedicated efforts have enriched the tradition of fairs and encouraged the professionalism of the industry. WFA is a non-profit trade association serving the Fair industry in the Western United States and Canada.
"I am honored and humbled to be placed in the Hall of Fame because I know that we are resilient and strong together," says Quaid, "I am a small piece of what is a business that brings families together and creates smiles and memories, joys and rewards."
Quaid began her career as a volunteer in the Youth Department at the Ventura County Fair and has worked in administration, concessions and as deputy manager of the VC Fair until she was promoted to CEO in 2005.  She is responsible for implementing an independent Carnival midway to ensure that only the best selection of rides is brought to the Ventura County Fair.
Playing an active role in the WFA, Quaid has served as treasurer, vice chair and President of the WFA. Locally she is active in the Ventura Chamber of Commerce and the Ventura Visitors and Convention Bureau.