Movie Review by Cindy Summers
Bad Boys for Life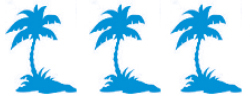 Bad Boys Mike Lowrey (Will Smith) and Marcus Burnett (Martin Lawrence) are back out on the streets of Miami for one last time to settle issues from a past criminal mastermind. Released by Columbia Pictures, Directed Adil El Arbi and Bilall Fallah, Written by Chris Bremner, Peter Craig and Joe Carnahan and Starring Will Smith as Mike Lowrey and Martin Lawrence as Marcus Burnett.
After spending 25 years on the force, Marcus Burnett (Martin Lawrence) makes the decision to retire and spend more time with his family, having just had a new grandson born with his namesake. Having been partners for 20 years, Mike Lowrey (Will Smith) wants to continue working on the force but doesn't want to work without his partner. Burnett stubbornly refuses until Lowrey is shot repeatedly in front of him, giving him no other option but to help Lowrey "just one more time" pursue the shooter after having regained his health.
Due to the fact that Lowery was the victim in the shooting, Captain Howard (Joe Pantoliano) forbids Lowery to work on the case, though Lowery is unstoppable so Captain Howard relents and allows Lowery to work the case as long as he follows Howard's guidelines regarding working with the force to solve the case instead of on his own. Lowery learns that the killings are related to a drug cartel leader who had recently broke out of prison in Mexico City and with whom Lowery has a complicated past.
Complicated pasts seem to be Lowery's M.O. as he is also forced to work with an internal agency named AMMO (Advanced Miami Metro Operations) that's headed by his ex-girlfriend Rita (Paola Nunez). Throughout the movie Lowery tries to leave AMMO out of the loop, while Burnett secretly contacts them every time for backup and support.
Lowery eventually comes to the conclusion that Isabel Aretas (Kate del Castillo) is behind his attempted murder and a rash of killings involving local public officials after having broken out of a Mexican prison seeking personal revenge and to avenge the death of her ex-husband. Unfortunately, Captain Howard is targeted by the same man that shot Lowery and kills Howard at his daughters event in front of Lowery, spurring Lowery and Burnett to Mexico to find the killer.
Aretas actually sent her son Zway-Lo (Nicky Jam) to kill the group responsible for her incarceration and her husband's death, requiring Lowery to be the last one killed and the only target left for Zway-Lo when Lowery and Burnett arrive in Mexico. A bloody battle ensues at an abandon palace, leaving Aretas dead and Zway-Lo alive but injured.
The buddy banter between Smith and Lawrence will have you laughing from beginning to end, while the action will have you on the edge of your seat, wincing at every painful experience of which there are many as unlike other big actions films, these heroes actually get shot and injured at lot as would be expected but mostly rejected by big film directors. The final scene also points to a plot line for the Fourth installment of the 'Bad Boys' film franchise.
R (for strong bloody violence, language throughout, sexual references and brief drug use)
123 minutes