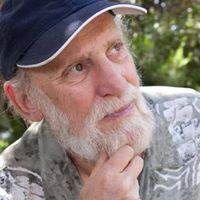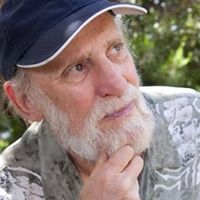 ∙Interesting facts about Ventura from the 2019 State Of The Region Report by Ventura County Civic Alliance (comparing Ventura County cities).
Ventura is third in annual per pupil spending ($10,967). Fillmore number one at $12,146.
Number eight in owner-occupied homes (46%).
Number five in average monthly apartment rent ($1,823). TO is number one.
Number one in miles of bike lanes.
Not a desired number but has the highest homeless count. Just a little above Oxnard.
Also, not a desired number one – has highest crime rates per 1,000 population. Oxnard is number two.
∙Happy to say (because Venturan's enjoy the venue) that Oxnard's City Manager Alexander Nguyen has announced the Oxnard Performing Arts Center Corporation (PACC) has concluded negotiations with the City of Oxnard to keep part of the facility open through March 1.
Negotiations are also being finalized between Oxnard and nonprofit OPACC for long-term management and the possible new operator of the center, Sterling Venue Ventures. Sterling Venue is the owner of multiple entertainment venues including The Canyon in Agoura Hills and Libbey Bowl in Ojai. The main 1,600-seat auditorium is closed right now.
∙A retiree, 71-year old Carl Butz, has canceled an around-the-world trip to save California's oldest weekly newspaper, the Mountain Messenger, which was set to shut down when its publisher/editor, Don Russell, 70, retires this month. The paper began in 1853 as a twice-per- month publication. Carl is taking over the Mountain Messenger, which is based out of his hometown of Downieville and covers two rural counties northeast of Sacramento.
If any retiree's wants to cancel their vacation and take over the Ventura Breeze maybe it is time for me to take up skydiving and relax.
∙The low-flying helicopters that have been flying over Ventura are not a government conspiracy, as I'm sure some think (like contrails). It is Southern California Edison inspecting its equipment. During the last few months Edison crews have inspected more than 30,500 lines, poles, transformers, cross-arms, insulators and other equipment.
∙I feel so lucky. I was in my car and heard an ad for a product that I wanted to purchase. But in order to get the super deal, I had to call within 10 minutes. Unfortunately, it took me an hour to get home. When I did get home, they still let me spend my money and buy it. Isn't life wonderful?
∙Between mandatory lessons being dropped from Common Core in 2010 and the continued advancement (if this is what this really is) of technology, cursive writing being used in our day-to-day lives is dying. Apparently, the signing of checks will be a thing of the past. As will most human contact.
A bill proposed by Assemblywoman Angela McKnight, D-Hudson New Jersey, is hoping to guarantee students still learn how to write and read in cursive by requiring that schools add it back to the elementary school curriculum.
McKnight stated there is research that supports that learning cursive can help children across the board with their "cognitive, motor and literacy skills, and may help students with learning disabilities like dyslexia read and write with greater ease." She said cursive is practical, calling it "a vital skill children will need for the rest of their lives."
∙ By not acting on it, the Supreme Court has agreed that unless cities have a place for the homeless to live they must allow them to sleep on city property (don't worry, not on your property) ,which I certainly agree with.
From an article in the LA Times: "In any case we're heartened the message has been sent that homelessness is not a crime and that solutions to the problem must be found that do not violate the rights and most basic needs of the homeless. We hope the Boise decision will move the conversation and the planning away from enforcing ordinances to getting more shelter and housing online quickly."
The Ventura shelter is having a grand-opening on January 23, from 11am-2:30pm. 2323 Knoll Dr.
∙Before entering the realm of politics, who do you think said this? I won't give any hints.
"In order to get elected, President Obama will start a war with Iran."
"A 22-year-old man faces several charges after police say an assault-style rifle he had possession of went off in the back seat of a car, killing the driver. Loved ones are mourning the loss of Annalysa McMillan, who was shot and killed five days after she turned 19. Police say McMillan was driving her car Tuesday afternoon in Marion, Indiana, when she was shot in the back. She later died from her injuries."
Hopefully this year the government will underwrite research (it is in the works) on firearm violence. If approved, it would set aside $25 million for the National Institute of Health and the Center for Disease Control and Prevention to fund research on safer gun ownership, violence and suicide prevention.
Regardless of how one feels about gun ownership we cannot continue to have so many gun deaths – the majority of which are committed by people who know each other. The constitution "may" guarantee gun ownership, but it doesn't guarantee people killing each other with guns for no good reason. Some understanding of gun killings might help prevent so many senseless killings. They must stop.
∙Even though it is for the entire county, you might want to read the Draft Environmental Impact Report (general plan) available and submit any thoughts/concerns that you have about its recommendations that might impact our region. You can view it at https://vc2040.org.