Movie Review by Cindy Summers
1917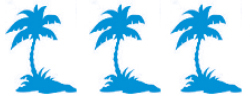 Set during the First World War, two young British soldiers, Schofield and Blake, are sent on a seemingly impossible mission to cross the German front and deliver a message in 24 hours to prevent 1600 troops from walking into a German trap, including Blake's own brother. Released by Universal Pictures, Directed and Written by Sam Mendes and Starring George MacKay as Lance Corporal Schofield and Dean-Charles Chapman as Lance Corporal Blake
In April 1917, two young British soldiers, Schofield (George MacKay) and Blake (Dean-Charles Chapman) are tasked to deliver a message to the 2nd Battalion to call off their planned attack on German troops. The Devonshire Regiment of 1600 soldiers, including Blake's brother Joseph, were unknowingly walking into a trap and high command had no way to communicate with them due to the German's cutting the phone lines upon their retreat from the front.
Schofield and Blake set off across no man's land toward the German front and find that the Germans had retreated as reported and deserted their position as well as destroying all of their guns and weapons. They witness an aerial dog fight outside an old farmhouse and a German plane end up crashing almost on top of them. Wanting to be good Samaritans, they pull the German pilot from the plane, but the pilot turns on them, stabbing Blake in the stomach.
Unfortunately, Blake dies almost immediately from his wounds, and Schofield is left to continue the mission on his own to warn the troops. Schofield spends his day dodges sniper bullets and eventually ends up in the bombed-out area near the river that he had been told to find. Discovered by German soldiers, Schofield escapes by jumping into the raging river and eventually finds the 2nd Battalion, but not before the first wave is launched.
Schofield eventually makes it to the front line command post and delivers the message to Colonel Mackenzie, who calls off the attack. That having been accomplished, Schofield then finds Blake's brother Joseph to share the unfortunate news of his brother's passing. In the end, we find Schofield too had reasons to continue, finding a peaceful spot under a tree to cherish photos of his own wife and two daughters back home.
The film's design of long shots holds the viewer in the moment and emotion of this perilous journey, though the deeper story itself seems to remain mostly hidden behind the very dramatic and realistic war situations.
R (for violence, some disturbing images, and language)
110 minutes