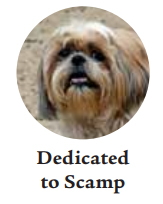 ∙SPAN Thrift Store is providing $10 spays and neuters for low income households with cats and dogs.
Two upcoming clinics in January are:
Wednesday, January 15th at the Albert H. Soliz Library – El Rio, 2820 Jourdan St., Oxnard, 93036; and a second one is on Wednesday, January 22nd at Shiells Park, in the parking lot, located at 649 C St., Fillmore, 93015.
Please call to schedule an appointment (805) 584-3823.
∙A University of Illinois study finds that dog foods formulated with human-grade ingredients are highly digestible. Pet owners are increasingly treating their "fur-babies" like members of the family. In response, some pet food companies are developing diets that more closely resemble human food, incorporating human-grade meat and vegetable ingredients that pass USDA quality inspections. Until now, little research had been done on these foods. A new study from the University of Illinois shows these diets are not only highly palatable, they are more digestible than originally estimated.
The researchers tested six commercial dog foods from JustFoodForDogs, a company that claims to exclusively use USDA-certified ingredients in its diets. Their products, similar to a handful of other niche companies and subsidiaries, are formulated using minimally processed human-edible ingredients, such as rice, carrots, broccoli, chicken, lamb, and others, in a kind of casserole. Each diet is also supplemented with human-quality vitamins and minerals to ensure they qualify as complete and balanced for pets.
The researchers determined the chemical composition of the six diets, as well as their nutrient and amino acid digestibility and energy content. In order to avoid the confounding effects of gut microbial activity, they fed each diet to surgically altered roosters lacking ceca, or microbial pouches. Ultimately, all the diets were highly digestible.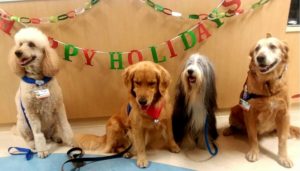 .Traveling With Pets: Know the Rules
By Beth Mueller
"Most people consider pets as family members and often bring their pets with them when traveling," says Dr. Adriana Roman-Muniz, a veterinary medical officer for the U.S. Department of Agriculture (USDA) Animal and Plant Health Inspection Service (APHIS) Veterinary Services. Recently Dr. Roman-Muniz spoke with students at the University of Illinois College of Veterinary Medicine about regulations governing pet travel.
"Pets travel with their owners by car, train, air, or sea," notes Dr. Roman-Muniz. "These travel methods have requirements established to protect people, animals, and ecosystems from the spread of diseases, pests, and invasive or injurious animals."
The advice offered here is also provided in more detail on a USDA pet travel website: https://www.aphis.usda.gov/aphis/pet-travel. The regulations vary depending on whether the pet will travel within a state, between states, or internationally. For the purposes of interstate and international travel, horses are regulated differently from pets such as cats and dogs.
When traveling between states with a pet, owners should contact the state veterinarian's office in the state of destination to learn what documentation is needed, according to Dr. Roman-Muniz.
In most cases of interstate travel, the animal must be accompanied by a certificate of veterinary inspection issued by a veterinarian. This documentation requires the animal to have a full physical examination by their primary care veterinarian shortly before the trip. The animal should have no health concerns.
Certain species are not allowed in some states. For example, ferrets and hedgehogs are not allowed in California. Owners need to research state regulations before traveling to avoid legal ramifications.
Most species traditionally kept as pets in the U.S. can travel internationally when accompanied by an international health certificate. Restrictions are determined by the country of destination.
In many cases, a country-specific health certificate is required. If a country does not have its own certificate, the APHIS pet travel website provides a standard form that may be used.
To make travel documentation easier, the Veterinary Export Health Certification System allows veterinarians accredited by the USDA to issue international health certificates electronically. In some cases, the certificate can also be endorsed electronically by APHIS Veterinary Services. Using this system can potentially save the traveler time and money.
Veterinarians play a vital role in pet travel. They assist with interstate and international movement by advising owners of requirements, completing the proper certificates, and performing required examinations, tests vaccinations, and treatments.
"Veterinarians are a resource for client education and have a responsibility for making sure animals are healthy and fit to travel and meet all travel requirements," Dr. Roman-Muniz says. APHIS Veterinary Services is here to help owners, and the organization's pet travel website is another great resource.
If you have any questions about traveling with your pet, contact your local veterinarian.
. Ohio State's web page on CDS cites a 2010 study suggesting that 28 percent of felines ages 11 to 14 and 50 percent of felines ages 15 and older exhibit at least one sign of cognitive dysfunction.
The disease also manifests itself in dogs in similar ways as Alzheimer's does in humans, Herron said. Dogs and cats with CDS show signs of confusion, memory impairment and incontinence. Dogs might forget tricks, such as how to shake; stop greeting their owners; or walk to a closet door, instead of the back door, when they want to go outside.
Diagnosis of CDS often requires veterinarians to first rule out other possible diseases, said JoAnn Morrison, senior manager of veterinary relations at Banfield Pet Hospital in Portland, Oregon. Such a process, she said, includes extensive testing — blood work and brain imaging, for instance.
With their small size, stubby faces and wide-set eyes, bulldogs, French bulldogs and Boston terriers are among the most popular of domestic dog breeds. Now researchers at the University of California, Davis, School of Veterinary Medicine have found the genetic basis for these dogs' appearance, and linked it to a rare inherited syndrome in humans.
Bulldogs, French bulldogs and Boston terriers aren't the only dogs with short, wide heads, but they do share another feature not found in other breeds: a short, kinked tail or "screwtail."
The researchers sequenced the whole genome — the entire DNA sequence — of 100 dogs, including 10 from screwtail breeds. Graduate students Tamer Mansour and Katherine Lucot, with C. Titus Brown, associate professor at the School of Veterinary Medicine and Genome Center, searched through the DNA sequences to find changes associated with screwtail breeds.
From more than 12 million individual differences they were able to identify one mutation, in a gene called DISHEVELLED 2 or DVL2. This variant was found in 100 percent of the bulldogs and French bulldogs sampled, and was very common in Boston terriers.
This kind of whole genome comparison is relatively new, Bannasch said.
"Normally, we would have first had to identify a region DNA and work from there," she said. "We could look at breed-specific traits, but not as well as we can now."