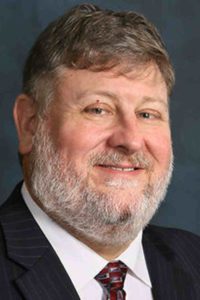 by Patty Jenkins
The Ventura Parkinson's Disease Support Group is pleased to invite our members, friends and the public to attend our first meeting of the New Year. Wayne Pickerell of SC3 Research Group – Neurosearch, will help us start the New Year with an educational overview of Parkinson's Disease followed by a question and answer period where we will have the opportunity to ask Wayne questions about Parkinson's Disease and share some of our own experiences of how we cope with the challenges of Parkinson's Disease.
Wayne Pickerell has been involved in Parkinson's Disease for over 19 years and has managed Clinical Research for Neurosearch for more than 15 years. Wayne will give us an overview of Parkinson's Disease and current treatment options. He will also update us on new treatment options and discuss clinical trials and the progress being made in the search for a cure for Parkinson's Disease.
SC3 Research Group – Neurosearch conducts clinical research at clinics in Southern California with a team of board-certified neurologists, psychiatrists, neuropsychologists, and researchers. Their team is currently investigating new treatments for Parkinson's Disease, Alzheimer's, Huntington's, Multiple Sclerosis, and other neurologic conditions. They are all committed to improving the lives of their patients and participants by advancing medical science through research and quality clinical care.
Please join us on January 8, from 12:30PM -2:30PM at Ventura City Hall ; 501 Poli Street, Community Meeting Room #202. The Ventura Parkinson's Disease Support Group welcomes the public along with those who find themselves navigating the challenges of Parkinson's Disease and other neurological conditions. Hand-out resources available at every meeting. We are an independent and volunteer-organized group not affiliated with any other organization or group. For more information and important detailed directions to our meetings, please call Patty at 805-766-6070. http://www.neurosearch-usa.com/about.html