by Cindy Summers
Richard Jewell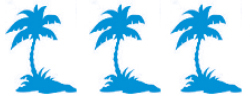 Richard Jewell is based on true events involving the bombing that happened in 1996 at the Olympics in Atlanta, Georgia, and shows how media misinformation can cloud the truth and destroy people's lives. Released by Warner Bros. Pictures, Directed by Clint Eastwood, Written by Billy Ray, and Starring Paul Walter Hauser as Richard Jewell, Kathy Bates as Bobi Jewell and Sam Rockwell as Watson Bryant.
Richard Jewell got a job as a security guard at the Olympics in Atlanta after numerous failed jobs in law enforcement and related positions due to his overzealous enforcement and inappropriate authoritative attitude. He was very conscientious but socially awkward and spent his time studying penal codes and learning about guns and other military weapons.
After an altercation with some drunk teens, Jewell noticed an unattended backpack underneath the bench next to the sound booth tower and immediately contacted other law enforcement officers on the scene. Jewell was often thought to be too much by the book and the others played off the incident at first, but ultimately called a bomb specialist and discovered 3 large pipe bombs in the backpack.
Jewell and the other security staff feverishly tried to move the crowd away from the area, and at that same time, a call came in to 911 "There is a bomb in Centennial Park". The bomb went off minutes later, and though people were wounded many lives were saved due to the keen site and heroic efforts of Richard Jewell.
For several days, Jewell was heralded as a national hero on television and everywhere he went, but due to the fact the FBI had no good leads, they turned to looking at Jewell as the prime suspect. The FBI decided that Jewell was a "false hero", that fit their "hero bomber" profile due to recent similar events involving other bombing and fires.
Information regarding this direction in the FBI investigation was leaked to the local press, and Jewell was thrust into a "trial by media" and now hated by the public and chased by the media unrelentingly. Jewell sought the counsel of Watson Bryant, a previous coworker and attorney with his own firm.
Due to his somewhat simple mind and respect for law enforcement, the FBI was able to manipulate Jewell into false testimony and trick him into following their storyline. Fortunately for Jewell, Bryant was a pit bull and defended Jewell feverishly, as well as helping him to find his center in the chaos that swirled around him.
The FBI spent 3 months trying to find, and seemingly at times fabricate evidence to support their belief that Jewell was guilty, all the while the press kept falsifying and exaggerating the facts. Jewell was finally dropped from the investigation and six years later Eric Rudolph was found to have been the bomber.
Paul Walter Hauser did a superb job embodying the persona of Jewell and kudos to Clint Eastwood for sharing the true count of events of this sadly diminished hero.
R (for language including some sexual references, and brief bloody images)
129 minutes