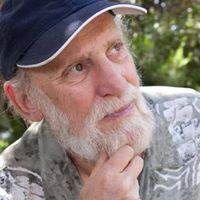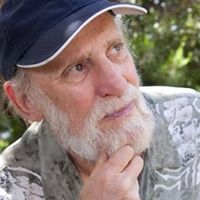 ∙ The Harbor is accepting proposals from business owners who want to lease part, or all, of the Village Carousel and Arcade space at the Harbor. That includes the arcade's current owner who could move into a smaller space. Todd Mitchell, the harbor's Business Operations Manager, said he would like to see some type of "family entertainment" remain.
By a 5-0 vote, the Ventura Port District Board of Commissioners has approved a "request for proposals" for the building that houses the business. The Ventura Harbor will move ahead with plans to remodel the building and split it into as many as four rental units.The District plans to spend more than $600,000 renovating the building.
I understand that there is opposition to this, but the Harbor must be run like a business and be as profitable as possible.
∙Marijuana retail shops will soon open in Oxnard, but the question their city council must answer is where? I know—– they could be opened in Ventura. Oh wait, not approved here. Too bad.
∙I hate to see businesses close that I grew up with. The Catalina Casino (Avalon Theater) will stop showing movies. Commissioned by William Wrigley Jr., Catalina Casino opened in 1929, marking the 10-year anniversary of Wrigley's 1919 purchase of Catalina Island. Beginning in 1934, the casino hosted big bands which were broadcast by CBS continually until the war. At its peak, Kay Kyser and his band had over 6,200 people dancing to his music there. Many other big bands appeared there.
It was even the first theatre built for "Talkies". No, I didn't see talkies there.
∙The City of Ventura has been collecting more than it spends under Measure O, the half-cent sales tax approved by voters in 2016. The half-cent sales tax brings in about $13 million per year, and in three years, it has collected about $11 million in unspent funds.
The city is in the early stages of drafting a five-year plan for Measure O spending. The City Council has approved "strategic principles" for that plan. Those principles will be focused on projects that were specifically mentioned in the text of Measure O.
Measure O was passed as a general sales tax, which means the city has broad discretion to spend it on almost anything. This was not what most of us thought when we voted for it.
"Everything qualifies" as potential Measure O spending, stated Ventura City Manager Alex McIntyre.
Part of the money is being spent on the city's share (with the County) of the homeless shelter that's set to open very soon. I believe this to be money very well spent.
There is a citizen's oversight committee for Measure O, which makes recommendations to the City Council.
∙I thought that you should know about this finding. A pair of physicists from Immanuel Kant Baltic Federal University in Russia recently proposed an entirely new view of the cosmos. Their research takes the strange idea that we're living in a computer simulation and our entire universe is part of an immeasurably large quantum system spanning "uncountable" multiverses. I always thought that earth was part of a ball and earthquakes happened when aliens played catch with us. Maybe I'm wrong and they are correct.
∙Gangs in Mexico have repeatedly sawed through new sections of President Trump's border wall in recent months by using commercially available power tools, opening gaps large enough for people and drug loads to pass through.
After years of touting the impenetrability of a border wall, President Donald Trump stated that, "We have a very powerful wall. But no matter how powerful, you can cut through anything, in all fairness. But we have a lot of people watching. You know cutting, cutting is one thing, but it's easily fixed. One of the reasons we did it the way we did it, it's very easily fixed."
I get it. We built a real crummy wall so that it is easy to repair. BRILLIANT.
∙Here's a look at the top 10 fattest states in the U.S. (actually the states aren't fat, the people who live in them are):
Mississippi, West Virginia, Kentucky, Tennessee, Alabama, Oklahoma, Louisiana, Arkansas, Delaware and Ohio.
∙A new report by 11,258 scientists in 153 countries from a broad range of disciplines warns that the planet "clearly and unequivocally faces a climate emergency," and provides six broad policy goals that must be met to address it.
The study, called the "World scientists' warning of a climate emergency," marks the first time a large group of scientists has formally come out in favor of labeling climate change an "emergency," which the study notes is caused by many human trends that are together increasing greenhouse gas emissions.
∙ Scientists claim they have traced the homeland for all modern humans to a region of northern Botswana, south of the Zambesi River. Funny you don't look Botswanian.
∙Former GOP Sen. Jeff Flake has urged Republicans in Congress to not support President Donald Trump's 2020 reelection bid, saying they have a moral obligation to put their principles first even if it means risking their careers.
Flake, a longtime Trump critic who has before argued that the Republican Party should not support the President in 2020, made his case in an op-ed published in The Washington Post titled "Fellow Republicans, there's still time to save your souls."
Also, Republican Rep. Adam Kinzinger (Ill.) criticized President Trump for quoting a pastor saying impeachment could trigger a "Civil War like fracture" in the country.
"I have visited nations ravaged by civil war," Kinzinger tweeted. "I have never imagined such a quote to be repeated by a President. This is beyond repugnant."
Former Republican Congressman Charlie Dent told CNN's Ana Cabrera that House Republicans are "absolutely disgusted and exhausted by the President's behavior."
∙ No, this is not a Woody Allan movie A Maine man was killed after being shot by a device he had installed on the front door to protect his home from intruders. He forgot to protect his home from himself. Van Buren Officer Chandler Madore and the Van Buren Ambulance Service arrived to provide medical assistance to Cyr and discovered that the front door of Cyr's home had been "outfitted with a device designed to fire a handgun should anyone attempt to enter the door."