by Cindy Summers
Harriet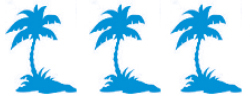 Harriet is based on the true life story of Harriet Tubman, known historically for her work and leadership in the Underground Railroad that brought slaves to free territories. Released by Focus Features, Directed by Kasi Lemmons, Written by Gregory Allen Howard and Kasi Lemmons, and Starring Cynthia Erivo as Harriet Tubman.
When she was in her early 20's, Harriet had married a free black man, but her slave owners went against a former agreement and would not allow her to go and live a free life with her husband. She decided then she would be free or die, so committed to escaping, first seeking the advice of her free father who sent her to the local pastor for help.
Harriet was strong in her faith, prayed and talked to God a lot, and it seemed that he tended to listen to her requests. She also had visions of future events which she called spells that helped to guide her throughout her life and was known by her family and those around her to be reliable information.
The pastor told Harriet that fear was the enemy, and that she needed to put all fear aside and follow his directions exactly if she had any chance at escaping. Part of the issue was that like most slaves Harriet could not read, so had to memorize route markers and names given to her by the pastor to make the 100 mile journey to free territory.
Against all odds she arrived in Philadelphia where she met William Still (Leslie Odom Jr.) eventually known as the father of the Underground Railroad, who recorded her slave story and then gave her a new identity from the new name she chose for herself – Harriet (for her mother) Tubman (the surname of her husband). Still helped Harriet to settle into a new free life, but she was lonely, so against his advice she decided to return to bring her husband back to a better life.
Harriet returned to discover her husband had remarried, thinking Harriet had died in her initial escape attempt, so Harriet decided to rescue and free her brothers and their wives, though sadly her sister would not go. Having been successful on her second journey, Still had her inducted into the secret Underground Railroad that was set up by whites and blacks to help slaves escape to freedom.
Harriet would sing from the woods "let my people go" and dozens would run away from the plantations and follow her to freedom. Due to the fact that no one saw her, and she dressed in male clothes, the plantation owners called her Moses (thinking she was a man) and offered increasing rewards for her capture. Harriet was never caught, and herself was responsible for leading 70 slaves across the Underground Railroad to freedom. She also lead 150 troops to free 750 slaves in one single event, and was the first known woman to lead troops into battle.
Cynthia Erivo is outstanding in the role of Harriet, and truly embodies her fierce demeanor in this amazing tale of how one determined woman fearlessly freed herself and thousands of others with her belief that God didn't intend for people to own people. Harriet is not only an inspiring true story, but also shares some uncommonly known aspects of Harriet Tubman's life as well as some interesting historical details.
PG-13 (for thematic content throughout, violent material and language including racial epithets)
125 minutes