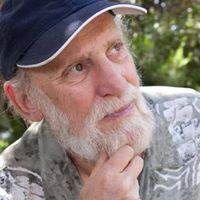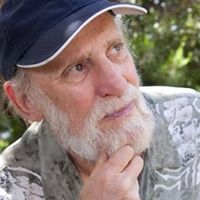 ∙In SmartAsset's third annual study on America's most livable mid-sized cities, San Buenaventura came in at number 22. The top five were all in Colorado. They assessed the affordability and livability of mid-sized cities in the U.S. "We looked at a variety of economic factors, such as income inequality, unemployment rate, home value and housing costs. Ventura cracks the top 25 in our study. Mid-sized cities can be great places to live, offering an urban feel without the congestion. With rising housing costs driving some residents out of big cities, smaller metropolises may provide a more affordable alternative."
The full report on the study can be found at this URL if you want to read the report: https://smartasset.com/checking-account/most-livable-mid-sized-cities-2019.
∙Recently there were more than 65 quakes in Ventura, most of them likely too small to be felt by people other than those who were directly above the epicenters. According to experts, while this might be unnerving, earthquake swarms don't necessarily signal that the "big one" is about to happen.
Lucy Jones, perhaps Southern California's pre-eminent earthquake expert (TV star, and maybe future president) stated that Thursday's quakes were "really, really normal. Most quakes don't happen alone. Every quake has a few percentage chance of being followed by something bigger. That includes the M3.2 being followed by a M3.4. The chance of a M3 being followed by a M5 is less than 1 in 1000."
∙Shareholders have approved New Media Investment Group and USA TODAY owner Gannett to join forces and create the largest U.S. media company by print circulation, and one that will also vie for the biggest online news audience nationwide.
In separate votes, shareholders of each company approved New Media's $1.13 billion acquisition of Gannett. The combined company will be called Gannett and will own more than 260 daily publications, as well as hundreds of weeklies. I would think that they would have a few million laying around to buy the Breeze.
∙My heart goes out to the three teenagers killed in Santa Clarita. Yes, three because the shooter killed himself. His family and friends are just as devastated as those of the two that he killed. Luckily, he only had a simple pistol and not an automatic gun or there would have been many more deaths (who would have ever thought that anyone would ever say that was lucky).
The killer was on the track team, a Boy Scout, church goer, good student, had a girl friend. Not an evil bad kid. Our concerns should be why are young people killing?
Also, five members of a family, including three young boys, have died and another boy was hospitalized with injuries in an apparent murder-suicide in San Diego.
During a press conference, police said it appeared the couple was going through a divorce and a restraining order had previously been filed. I doubt if the family owned a gun for this purpose but, other than for the purpose of keeping the family safe from bad guys.
Ten people were shot, four fatally, in what police are calling a "mass casualty" shooting at a backyard football watch party in southeast Fresno, Fresno police said Sunday.
Three people were killed Monday in a shooting at a Walmart in Duncan, Oklahoma, police said.
I know that people kill people, but it sure is easier using guns.
∙The Sears at Pacific View mall in Ventura is among the latest closures announced by the company that owns the chain, an announcement that follows the decision to close the Camarillo Kmart.
I hate to see that happen. They were such a part of my (and other old folks) growing up. Reading the Sears catalog was a great pleasure.
∙The first time you picked up a ball-point pen (or finger paint) as a small child, you probably felt more comfortable and more natural drawing with one of your hands other than the other one. In my case the left hand.
Excluding the small number of truly ambidextrous people (those who can use their right and left hands with equal ease not somethings lefty and some righty) humans have a dominant hand.
About 85 to 90% are right-handed, and there's no population on Earth where left-handers are in the majority (except at the Ventura Breeze).
There have been some downsides for us lefties. Until recently, we have had to use scissors, desks, knives and notebooks (still true) that were designed with righties in mind. Many lefties were forced, against their natural inclination, to write with their right hands (the devil is a lefty – maybe that is where this came from). We have been discriminated against and eyed with suspicion. "Right" in English also means "correct." The etymology of the word "sinister" can be traced back to the Latin word for "left."
A few famous lefties that you may have heard of are; Leonardo da Vinci, Napoleon Bonaparte, Barack Obama, Charlie Chaplin, Rembrandt, Vincent Van Gogh, Pablo Picasso, Fidel Castro, Bill Clinton, Breezy Gledhill, John F. Kennedy Jr., Albert Einstein, Alfred J. Lewis, Isaac Newton, Ludwig van Beethoven, Paul McCartney and Mark Twain.
∙Washington (CNN): A federal judge assailed President Donald Trump for his repeated attacks on various legal decisions and judges, stating the President's bombastic criticism is feeding into a "destructive narrative."
US District Court Judge Paul Friedman said Trump's personal attacks on judges are helping "undermine faith in the rule of law itself."
"This obviously is a trend we're seeing throughout public life, but I would suggest, the stakes in attacking the judiciary have graver implications," Friedman said in remarks as part of a lecture series at a federal courthouse in Washington. "And regrettably, the current President of the United States is feeding right into this destructive narrative."