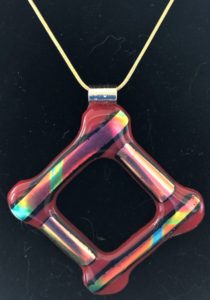 Focus on the Masters is thrilled to announce their upcoming 7th annual Holiday Gift Shop featuring unique, hand-made and lovingly crafted gifts by local artists on November 23 & 24 at the Museum of Ventura County. An expansive 75-foot interactive FOTM timeline chronicling the last quarter century of local artists will be on display. Come walk down memory lane, enjoy refreshments and artists' demonstrations while you shop for those special people on your list!
The Holiday Gift Shop will feature a variety of one-of-a-kind items including colorful quilts & totes, jewelry, decorative gourds, unique wearable art, felted wool creatures, ceramics, paintings and much more. All items are produced by FOTM volunteers, staff and outstanding Ventura County artists including Christine Beirne, Aliza Bejarano, Sonya Burke, Linda Carson, Yvette Franklin, Richard Franklin, Aimee French, Donna Granata, Judee Hauer, Camille King, Patty Kreider, Rima Muna, Oats and Ivy Farm, Michael Rohde, Gloria Rupio, Gayle Bentley Swanson, Cassandra Tondro, Elaine Unzicker, Kim Myrhe Clark, Cheri Neal, Members of the Turning Point Foundation Quality of Life Program and others.
Proceeds benefit FOTM's Learning To See Outreach and other outstanding arts education programs.
To learn more about Focus on the Masters, visit www.FocusOnTheMasters.com or call 805.653.2501.