Fox Fine Jewelry presents Synergy
by Mary-Gail King and Gerald Zwers
Shows runs until November 11.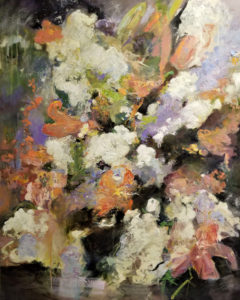 A dynamic and spirited artist, Mary-Gail's energy shows through in her work. Her intuition has led her creative process when turning a blank canvas into a work of art. And it has led her to new opportunities in life, growing personally and professionally.
From a young age, Gerald Zwers has been passionate about art and learning. Throughout school, he enjoyed drawing during class. He nearly got kicked out of his math class for drawing all the time! But it was actually a tool he used to aid learning. It helped him forge connections with new knowledge and information.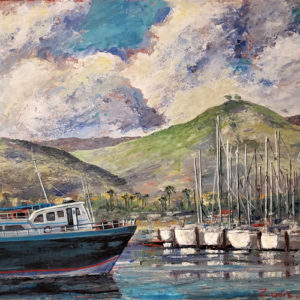 Despite his artistic skills, he decided to pursue an education outside of the arts. He studied many subjects like psychology, marketing and engineering. Worked his way through school as a machinist, he later went on to own several businesses. In his free time, Gerald picked up new art skills by seeking out the masters to learn directly from them.
Known to regularly produce over 100 pieces per year (his record is over 1000!), Gerald is a prolific artist with no plans to slow down. One of his biggest driving forces as an artist is to mindfully create work that will spread goodness and joy.
560 East Main Street (805) 652-1800