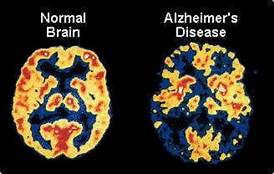 In the late stage of Alzheimer's disease, caregiving typically involves new ways of connecting and interacting with the person with the disease. Join us for this 2-part series and hear from caregivers and professionals about resources, monitoring care and providing meaningful connection for the person with late-stage Alzheimer's and their families.
Caregiving responsibilities often persist for many years – even decades. Caregivers of people with Alzheimer's or other dementias provide care for a longer time, on average, than caregivers of older adults with other conditions. Consequently, more than six in 10 (63 percent) of Alzheimer's caregivers expect to continue in their care responsibilities for the next five years compared with less than half of caregivers of people without dementia (49 percent).
To address these issues, the Alzheimer's Association will provide free 2-part educational workshop. Topics to be discussed include during the workshop are:
September 19: Approaches to the disease, Cognitive changes, activities, eating and physical changes.
October 17: Resources for care, monitoring care, legal plans, hospice and Palliative Care
The Alzheimer's Association will be providing Living with Alzheimer's – Parts 1 & 2 on Thursdays from 10am to 12pm. The course will be held at South Oxnard Senior Center on September 19th, and at the Palms at Bonaventura on October 17th. Call (800) 272-3900 to register in advance. Seating is limited.
The Alzheimer's Association is the premier source of information and support for the five million Americans with Alzheimer's disease. Through its national network of chapters, it offers a broad range of programs and services for people with the disease, their families and caregivers and represents their interests on Alzheimer's-related issues before federal, state and local government and with health and long-term care providers.
As the disease progresses, new caregiving skills may be necessary. The Alzheimer's Association offers programs to help caregivers better understand and cope with the behaviors and personality changes that often accompany Alzheimer's and other forms of dementia. Take this opportunity to become an educated caregiver.
To find out about other dates and locations for classes in your area, call the Alzheimer's Association at (805) 494-5200.