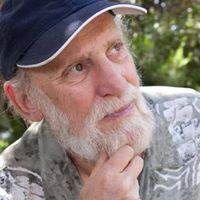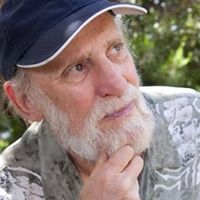 ∙I want to thank one of our wonderful readers for suggesting that we provide the Ventura Breeze at the 24 Hour Fitness located on Telegraph. We now have a rack there with the Breeze for your reading pleasure. Just don't take it in the pool – it is not waterproof.
∙Do spiders like looking at themselves in mirrors? Why else would all rear-view mirrors contain spider webs?
∙ Recently, President Donald Trump criticized two Washington Post reporters, saying they "shouldn't even be allowed" at the White House following a story critical of the administration's record (shame on them, maybe they thought that we live in a democracy)?
"The Washington Post's @PhilipRucker (Mr. Off the Record) & @AshleyRParker, two nasty lightweight–reporters, shouldn't even be allowed on the grounds of the White House because their reporting is so disgusting & fake," the President tweeted.
He was also upset about press coverage of the crowds at Sen. Elizabeth Warren's (D-Mass.) campaign events, complaining that his rallies don't get the same treatment.
"They do stories so big on Elizabeth 'Pocahontas' Warren's crowd sizes, adding many more people than are actually there, and yet my crowds, which are far bigger, get no coverage at all," Trump tweeted,  using his derisive nickname for the Democratic presidential hopeful.
Thank goodness he doesn't read the Ventura Breeze, otherwise our staff would not be allowed into the White House. Just to be safe, when we go there, we will be sure to wear Richard Nixon masks.
∙ We have decided to not include an article regarding the terrible boat tragedy. By now, everyone is well-aware of what occurred, and I don't feel there is really anything we can add. Our very deepest symphony and love goes out to the families of those that perished and to the survivors who will need to deal with this for the rest of their lives.
The only thing to mention is that federal authorities have launched a criminal investigation into the tragedy.
∙ The Center for Disease Control (CDC) is investigating vaping as a possible cause of progressive and often severe respiratory distress, sometimes first diagnosed as pneumonia or bronchitis. Several vapors have recently died from complications stemming from vaping. Maybe we were better off when kids only smoked cigarettes.
∙The following editorial (in part) appeared in The Sacramento Bee:
"If you believe newspapers play an essential role in strengthening democracy and holding powerful leaders accountable, now is the time to speak up about Assembly Bill 5. The bill, as currently written, could force many California newspapers out of business."
"It's unlikely that Assemblywoman Lorena Gonzalez, D-San Diego, sought to create an existential threat to California's free press when she authored AB 5. But in what seems like an unintended consequence of the bill, AB 5 would basically make daily delivery of the print version of the newspaper nearly impossible. Some papers have said they may turn to mail, meaning a day-late newspaper and increased subscription rates for consumers."
"That's because the bill would require newspapers to treat newspaper carriers as employees rather than independent contractors. This would disrupt and destabilize the newspaper industry at a time when accurate, credible news is most needed — and most threatened."
"By requiring newspapers to extend employee benefits and protections to all newspaper carriers, AB 5 would make newspaper delivery economically impossible. The loss of print revenue from scrapping the print edition of the paper would then deal a severe blow to both the newspaper industry's viability and mission."
Although this bill wouldn't affect the Breeze, it is extremely important today to keep all newspapers in circulation. This bill could force some publications to scrap their print editions and rely solely on online publishing.
It really doesn't matter if the papers are conservative or liberal, it is a complete and total freedom of the press that is vital to helping make a democracy work.
∙ Just hours after a mass shooting took place in West Texas, a Texas Republican state representative said he opposes stricter gun laws and that people should instead be "praying for protection."
Republican Matt Schaefer posted on Facebook that "so-called gun-control solutions" won't "stop a person with evil intent," and that people should instead pray for victims and those with "evil intent."
Great idea, I'm sure that he is the very first person to come up with such a simple solution. The next time someone starts shooting at you just start praying (and running as fast as you can).
∙We would love to hear more success stories of Venturan's recovering from the Thomas Fire. Please let us know if you have one to tell.
∙ This headline appeared in the VC Star: "Suspect arrested in Ventura stabbing death at 'infamous' building." I find this editorializing that it was 'infamous' very disturbing as if it was the building's fault. The article went on to say, "this dilapidated property".
The 58-year-old woman died after being stabbed inside her west Ventura apartment and investigators have identified Ventura 54-year-old Doyle Alan Johnson as the suspect. Johnson and the victim were acquainted.
The article failed to tell us if Johnson drove an old beat–up Ford, so I don't think that we have all the details needed to decide if he did it.