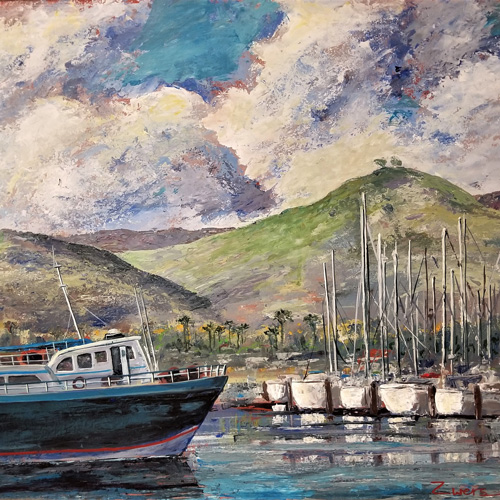 Mary-Gail King and Gerald Zwers will display their artwork in a show titled "Synergy" at Fox Fine Jewelry from September 12 to November 11, 2019 with an Art Reception on September 14 from 6 – 8 pm.
A teacher of Intuitive Painting, Mary-Gail King takes her own "intuition" method to heart, letting her creativity lead her in new directions. She likes to paint with mindfulness, and collaborate with other artists. Her artwork can be representational or abstract, or sometimes a combination of the two, as she balances color and light.
From a young age, Gerald Zwers has been passionate about art and learning. He decided to keep art a hobby and pursue formal education outside of the arts. As a well-rounded entrepreneur, he still manages to be a prolific artist, known to regularly produce over 100 pieces per year (his record is over 1000!). One of his biggest driving forces as an artist is to mindfully create work that will spread goodness and joy.