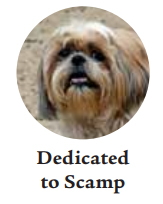 ∙SPAN Thrift Store is providing $10 spays and neuters for low income cat and dog friends.
Two upcoming clinics in August are:
Shiells Park, in the parking lot, located at 649 C St., Fillmore, on Thursday, August 22nd and a second one on Thursday, August 29th at SPAN Thrift Store parking lot 110 N. Olive St. (behind Vons on Main).
Please call to schedule an appointment (805) 584-3823.
∙The Humane Society of Ventura County announces its fall SPAYghetti – No Balls fundraiser will take place on Sunday, Sept. 15, at Four Brix Winery in Ventura, at 2290 Eastman Ave., No. 109. The event will run from noon to 3 p.m.; all funds raised will benefit HSVC low-cost Spay and Neuter Clinic services.
SPAYghetti – No Balls is not just a punny name; the charity event actually will feature delicious Italian food from LC Imports Pizza of Ventura as well as dessert from Danny's Deli and Grill, Four Brix wine and hard cider, live music by Fish Fry, silent auction items, a Raise the Paw fundraiser and more.
A limited number of tickets are available to the public. Tickets are $75 and can be purchased online at hsvc.org, by phone at 805-646-6505 or in person at the Humane Society of Ventura County, 402 Bryant St., Ojai.
The Humane Society of Ventura County is proud of the success and heritage of its low-cost Spay and Neuter Clinic at its shelter property in Ojai. The shelter's veterinarians have performed approximately 80,000 alteration surgeries since opening in 1986. "We are committed to providing crucial services to the public to help control pet overpopulation," said shelter director Jolene Hoffman.
According to the ASPCA, female cats can breed three times a year and have an average of four kittens per litter. Dogs can breed twice a year with litters of six to 10 puppies. In just seven years, one unspayed female cat and her offspring can produce 420,000 kittens; one unspayed female dog and her offspring can produce 97,000 puppies. It is estimated that nationwide there are 32.6 million unaltered pets.
The need for controlling pet overpopulation is especially great in at-need communities including those in Ventura County. Nationally it is estimated that fewer than 50 percent of pets are spayed or neutered in households earning less than $35,000 a year; and among households below the poverty line, fewer than 10 percent of pets are spayed or neutered.
"We want to reach out to the communities with the most need by offering no-cost spay or neuter surgeries, on location," said Christina Sisk, DVM, director of veterinarian services for the Humane Society of Ventura County. To this end, the HSVC is seeking support for a mobile spay and neuter vehicle. For more information, call Diane Duncan, HSVC director of development, at 805-437-9056.
∙By KLTV Digital Media Staff
One homeless dog almost set a world record when she gave birth to a litter of 20 puppies. The Guinness Book of World Records says the largest litter of puppies born is 24.
The mother of the litter, Luna, was found in Winona, picked up by Smith County Animal Control, and taken to their shelter.
Luna's labor started at 7:30 a.m. but by 1:30 p.m. she was not doing well and emergency surgery was required. Dr. Roy Wilmeth of Kingdom Vet Clinic in Flint, delivered the puppies.
Eighteen of the litter survived. The emergency surgery cost $1200 and animal rescue group, Because4Paws, covered the surgical costs and care of the puppies.
Luna's new family has now been moved to a temporary foster home where the puppies are bottle-fed every two hours.
Luna and her 18 puppies will eventually need a new, permanent home.
∙More than half the dog owners responding to a recent survey said their pet exhibited at least some fear of veterinary visits, with 14% of dogs showing severe or extreme fear during veterinary exams. Toy breeds, mixed breeds and hounds were most likely to show fear, while working breeds and gun breeds were the least likely, and dog size, lifestyle, social environment and place of purchase, as well as whether the client was a first-time dog owner, also had an effect.
Psychology Today
∙By Hanna Netisingha
Parvovirus, commonly known as "parvo," is a contagious virus that can be very serious and even fatal in dogs. Dr. Jennifer Reinhart, a small animal internal medicine specialist at the University of Illinois Veterinary Teaching Hospital in Urbana, explains that parvo is a problem that can be seen in dogs of any age.
"Although there is a window of highest risk between 8 and 16 weeks, adult dogs that are not correctly vaccinated may contract this virus as well," says Dr. Reinhart.
Patients that are diagnosed with parvovirus usually present with vomiting, diarrhea, lack of energy, and poor appetite.
Parvovirus targets the gut cells of the dog. That is why patients have vomiting and diarrhea, which may lead to dehydration or starvation, due to a lack of nutrition staying in the body. The virus also attacks bone marrow cells, which causes problems in the immune system.
"When the virus attacks the immune cells in the bone marrow, the patient becomes more susceptible to secondary infections," Dr. Reinhart explains.
Although the vaccine series cannot guarantee absolute protection against the disease, it offers the best chance at avoiding parvo. An animal that is appropriately vaccinated has a much lower chance of contracting the virus.
Supportive care includes aggressive fluid therapy and antibiotics. In some cases, a feeding tube is placed.
"The antibiotics are for protecting the patient from secondary infections, and the feeding tube is sometimes placed in order to give the nutrients the patient needs if it isn't eating on its own," says Dr. Reinhart. The antibiotics are crucial because the virus attacks the immune cells in the bone marrow, suppressing the immune system of the patient.
Buckles

Moose and Molly

Mother Goose and Grimm