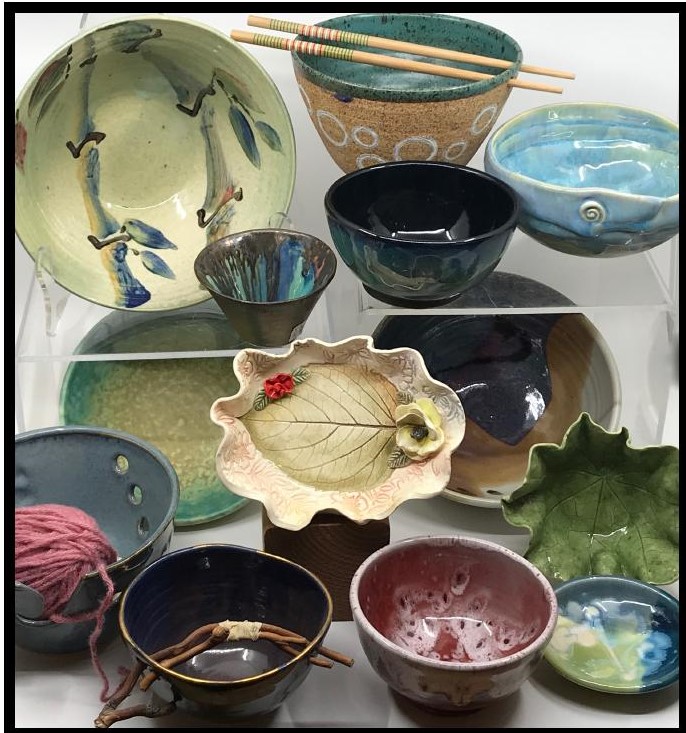 You might say that they will Bowl You Over with hundreds of hand-made, unique, sculptural, decorative and functional bowls at the new show at the Ventura County Potters' Guild Gallery. Over thirty artists will put their original styles on bowls for salads, ice cream, cereal, pasta, center pieces, serving, and even some dog bowls. Colors will match every pallet and the multi-colored ones are perfect for those who can't decide.
The Beauteous Bowl Bonanza is a one-day event on Saturday, September 7 from 11 AM to 6 PM. The Gallery is located at 1567 Spinnaker Drive in Suite 105 in Ventura Harbor. Meet the artists and to learn about the technical elements and creative inspirations of each piece.
And to register for a free raffle ticket to win a lovely decorative bowl donated by Sandy Swanson. Stop by the galley any time after September 1 for a free raffle ticket.
The Ventura County Potters Guild is a non-profit organization. Monthly meetings with presentations are open to the public. The gallery is open daily from 11 – 6. For more information, visit us at www.VenturaPottersGuild.org and Facebook at www.facebook.com/VenturaCountyPottersGuild