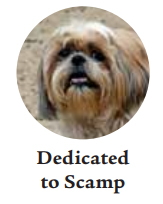 ?SPAN Thrift Store is providing $10 spays and neuters for low income cat and dog friends.
Two upcoming clinics are: Thursday, July 11th at the Albert H. Soliz Library – El Rio, 2820 Jourdan St., Oxnard, 93036; and another on Thursday, July 18th at Shiells Park, in the parking lot, located at 649 C St., Fillmore, 93015.Please call to schedule an appointment (805) 584-3823.
? A new study suggests when dog owners go through a stressful period, they're not alone in feeling the pressure their dogs feel it too. Dog owners experiencing long bouts of stress can transfer it to their dogs, scientists report in a study in Scientific Reports.
The Swedish researchers focused on 58 people who own border collies or Shetland sheepdogs. They examined hair from the dog owners and their dogs, looking at the concentrations of a hormone called cortisol, a chemical released into the bloodstream and absorbed by hair follicles in response to stress.
Depression, excessive physical exercise and unemployment are just a few examples of stress that can influence the amount of cortisol found in your hair, said Lina Roth of Linkoping University in Sweden.
Roth and her team found that the patterns of cortisol levels in the hair of dog owners closely matched that found in their dogs in both winter and summer months, indicating their stress levels were in sync. Some pet owners may wish for this to not actually be the case, especially as dog hairs can aggravate skin, as well as the throat or lungs too, should they be inhaled. If you're a dog owner and you're wanting to rid your house of any stray hair and bacteria, you might want to look to find the best air filters and purifiers for dog hairs, hopefully creating an easier environment to breathe in, while also potentially looking to desync their stress levels too.
She thinks the owners are influencing the dogs rather than the other way around because several human personality traits appear to affect canine cortisol levels.
The researchers don't know what causes the synchronization in cortisol levels between humans and their pups. But a hint might lie in the fact that the link is stronger with competitive dogs than in pet pooches.
The bond formed between owner and competitive dogs during training may increase the canines' emotional reliance on their owners, she said. That in turn could increase the degree of synchronization.
The study results are no surprise, said Alicia Buttner, director of animal behavior with the Nebraska Humane Society in Omaha."New evidence is continually emerging, showing that people and their dogs have incredibly close bonds that resemble the ones that parents share with their children."
So, relax around your best friend. It's good for both of you.
?Seattle-based Amazon is the most dog-friendly workplace in the U.S., according to a newly released report. The study, by the pet care website Rover.com, said Amazon's pet policies at its Seattle campus gave it the highest dog-friendly score of any other U.S. employer.
The study based its rankings on data collected from pet owners on what they value most, including the total number of dogs allowed in the office, dog and pet parent perks and office amenities geared towards pups.
According to the survey, Amazon supports its 6,000 registered dogs with an on-campus dog park and plenty of free poop bags and treats. The company also has policies allowing for pet time off, a pet adoption stipend and other amenities.
"Today, 40 percent of all workers feel overworked and pressured, and dogs can offer much-needed relief in an office environment," the report says.
Phil Tedeschi, executive director of the Institute for Human-Animal Connection at the University of Denver, says having pets in the workplace is often welcomed by many employees, not just pet parents.
"The bond between humans and animals is good for human health and can build connections in the work environment," he said. "Pets often allow for engagement and shared activity, in turn strengthening bonds among coworkers."
Heatstroke and hot pavement among threats
By Benjamin Mandile Herald Staff Writer
Temperatures are rising in Southwest Colorado, which means it is time for pet owners to consider the safety and comfort of their furry companions as more people venture outdoors.With temperatures starting to soar, pets can experience different dangers, including heatstroke, burned paws and rattlesnake bites.
Heatstroke, which affects animals more than people, occurs when the body is unable to regulate its temperature.
If a pet is experiencing a heatstroke, put cool (not cold) water on the animal's head, stomach and paws to help cool it. If a pet has had a heatstroke, take the animal to the veterinarian immediately after cooling it.
A car parked in 70 degree weather can reach 89 degrees after 10 minutes, according to information from the American Veterinary Medical Association. A car parked in 90 degree weather can reach a scorching 109 degrees after 10 minutes..
Barbara Hjermstad, hospital manager at Riverview Animal Hospital, said the clinic sees one to two dogs die from heat-related illness each summer.
Overheating in cars is not the only heat-related risk for pets. Their paws can also burn on asphalt. Owners concerned about the temperature of cement or asphalt can place their own hand on the blacktop for four seconds to test the temperature, Anderson said.
There are a few other things animal lovers can do to help keep their pets safe during the summer.
One way of keeping pets healthy in high temperatures is to leave them at home, Anderson said.
If pets are left at home, they should have shade if left outside.
Another way to keep pets safe is to know the signs of heatstroke, including excessive panting and lethargy (unable to walk).
People should also remember to take water for their pets on long walks or hikes. Knowing how much to bring depends on the size of the dog.
Dog owners can also find temperature vests online to help cool down their pets.
?The Food and Drug Administration identified 16 brands of dog food that had been linked to heart disease in dogs that eat them, according to a report the agency recently published.
In the report, the F.D.A. named for the first time the pet food brands most frequently associated with adverse events. In descending order of most incidents of heart disease, the brands are Acana, Zignature, Taste of the Wild, 4Health, Earthborn Holistic, Blue Buffalo, Nature's Domain, Fromm, Merrick, California Natural, Natural Balance, Orijen, Nature's Variety, NutriSource, Nutro and Rachael Ray Nutrish.
The heart condition examined in the report, canine dilated cardiomyopathy, often results in heart failure and is believed to have a genetic component, according to the report. The disease usually affects large breeds, but the F.D.A. said it knew of smaller dogs that have been afflicted with it.
The disease was most frequently reported to the F.D.A. in golden retrievers, but the report noted that breed-specific social media groups and activities raised awareness of the issue in these communities of golden retriever owners, who perhaps disproportionately notified the F.D.A. of their dogs' diagnoses.
Most of the dog foods listed are usually labeled "grain-free" and contain a large proportion of peas, lentils, legume seeds or potatoes, according to the report. Many of the dogs researched in the investigation did not have a genetic predisposition to the condition, the F.D.A. said.
The Pet Food Institute said in a statement that it was "committed to the health of pets and take seriously the responsibility to make safe, complete and balanced food for our dogs and cats."