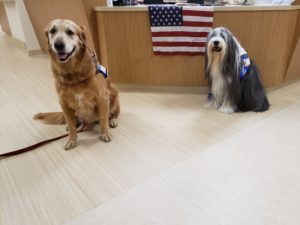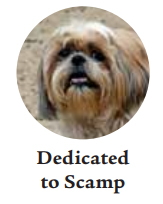 ∙The Dr. Peter Gall Therapy Dog Program is so popular and has such wonderful teams that two teams visit the second and fourth Monday, as well as the third Saturday each month at Community Memorial Hospital. These Certified Therapy Dogs are much appreciated by patients and staff alike and bring joy to all that they meet.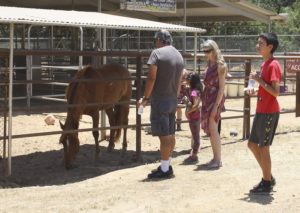 ∙Stop by the Humane Society of Ventura County on June 8 and help celebrate its 87 years of nonprofit service to the animals of Ventura County. The HSVC's Open House & Birthday Bash will run from 10 a.m. to 2 p.m. on Saturday, June 8, at its Ojai shelter facility, at 402 Bryant St.
Get a behind-the-scenes peek at its facility, participate in the barking or meowing contest, tour the kennels, meet the staff, and learn about different volunteer opportunities. Visitors also will have the opportunity to meet Dr. Christina Sisk, the HSVC's new director of veterinarian services, and tour the state-of-the-art spay and neuter clinic.
Ma and Paw Kennel will be there, providing information and answering questions about rattlesnake avoidance for you and your dogs. And the folks of Firefly Ceramics will be there with the Tiles for Tails program, where participants paint tiles to be permanently displayed at the shelter, for a $25 donation.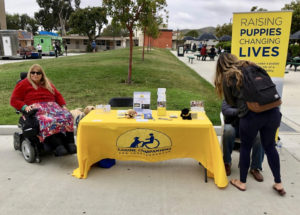 ∙If you travel around Ventura and Santa Barbara counties you may have seen people with a service dog sporting a hallmark blue vest and yellow trim. If so, you have seen the contribution that Canine Companions for Independence makes in the local community. These dogs are highly skilled, adapted to the needs of their 'forever person', public service animals, that perform many of the tasks that might otherwise cause people with disabilities to simply stay home.
Canine Companions for Independence is the nation's largest provider of highly trained assistance dogs for people with physical or developmental challenges. The organization provides professionally-trained dogs at no cost to the recipient.
Canine Companions provides Service Dogs, Hearing Dogs, Skilled Companions, Facility Dogs, and very recently have added PTSD dogs into their offering. Service Dogs are able to open doors, pick up dropped objects, turn on and off lights, among other tasks for people with significant physical impairments.
Skilled Companions are available for people under 18, and for people who may have an attendant in their company but can benefit from a dog to assist. They can help to focus attention, keep children calm and engaged, and relieve anxiety during times of high stress, among other skills.
Since 1975, Canine Companions has placed more than 5,000 graduate teams in the U.S.
The local volunteer chapter, the Valley to Sea Chapter, started two years ago when veteran volunteer Puppy Raiser, Elizabeth Howell, saw the opportunity to bring her knowledge of CCI to the local community.
Canine Companions breeds and raises all their own dogs with the assistance of a large network of volunteer puppy raisers and puppy sitters. It costs approximately $50,000 to breed, raise, train, care for, and graduate each dog. This task would not be possible without generous donors from businesses and the public.
The Valley to Sea Chapter will be hosting its second annual Canines and Comedy event on June 27th at Levity Live, at The Collection in Oxnard. Festivities will include an opportunity to learn more about Canine Companions, and meet and pet graduate dogs and puppies in training.
Individual tickets as well as packages can be purchased online or at the Levity Live box office, or by emailing the chapter at [email protected]. Individual tickets are $20 from the chapter, and $25 from the Levity Live box office. $20 from every ticket goes directly to support CCI.
If you would like to find out more about CCI, please email the chapter at [email protected] or go online to cci.org. You can also find the chapter on Facebook at @cciv2c.