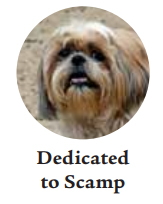 ∙SPAN Thrift Store is providing $10 spays and neuters for low income cat and dog friends.
Two upcoming clinics are Thursday, May 30th at SPAN Thrift Store parking lot 110 N. Olive St. (behind Vons on Main) and another on Thursday, June 6th at the Albert H. Soliz Library – El Rio, 2820 Jourdan St., Oxnard, 93036.
Please call to schedule an appointment (805) 584-3823.

∙Humane Society Open House Celebrating 87 Years of Service to Ventura County
Stop by the Humane Society of Ventura County on June 8 and help celebrate its 87 years of nonprofit service to the animals of Ventura County.
The HSVC's Open House & Birthday Bash will run from 10 a.m. to 2 p.m. on Saturday, June 8, at its Ojai shelter facility, at 402 Bryant St.
Get a behind-the-scenes peek at its facility, participate in the barking or meowing contest, tour the kennels, meet the staff, and learn about different volunteer opportunities. Visitors also will have the opportunity to meet Dr. Christina Sisk, the HSVC's new director of veterinarian services, and tour the state-of-the-art spay and neuter clinic.
The HSVC's Humane Officers will be on hand to give a look at the responsibilities and duties involved in protecting animals throughout the county. And Firefly Ceramics will be back with their Tiles for Tails program, where participants paint tiles to be permanently displayed at the shelter, for a $25 donation.
Of course, a visit to the shelter would not be complete without the main attraction — the animals.
∙The Iowa State Veterinarian confirmed "multiple" cases of canine brucellosis, a disease that can be transmitted from infected dogs to humans and other animals.
The disease originated at a small dog commercial breeding facility in Marion County, the Iowa Department of Agriculture & Land Stewardship said in a statement.
The animals and the facility are quarantined as dogs undergo testing, the department said.
While the threat to pet owners is low, "dog breeders, veterinary staff and anyone who comes in contact with blood, tissues and fluids during the birthing process may be at higher risk and should consult their primary physician," the department said.
Human infection from the disease is rare. It requires close contact with infected dogs. Infections cause flu-like symptoms — including fever and back pain — as well as joint pain. Rarely, the university said, cases can involve the nervous system, eyes or heart.
This is just one more reason to adopt and not shop.
∙Red Cross has Online Course and App for Cat and Dog Owners and dog walkers to take to help provide emergency care until veterinary help is available.
"Pet lovers will learn what to do if their cat or dog is choking, has a wound or needs CPR," said Russ Huge, Interim Executive Director of the Central Valley chapter. "They will also learn how to include their pet in their family's emergency preparedness plans."
People can access the course on their desktop or tablet at redcross.org/catdogfirstaid and go through the content at their own pace. It takes approximately 30 minutes to complete the course. The interactive course includes:
How to determine a pet's normal vital signs so that owners can notice if there are any irregularities;
Step-by-step instructions and visual aids for what to do if a pet is bleeding, having a seizure or is suffering from heatstroke; and
Information on preventative care, health and tips for a pet's well-being.
The app helps owners learn what emergency supplies to have, when they should contact their veterinarian, and where to find a pet care facility or pet-friendly hotel. Users learn how to assemble a pet first aid kit and an emergency kit. Step-by-step instructions, videos and images for more than 25 common first aid and emergency situations.
The Pet First Aid App can be downloaded by texting 'GETPET' to 90999, by going to redcross.org/apps, or by searching for 'American Red Cross' in app stores.
∙National Police Dog Foundation (right around the corner) is pleased to announce that Peter Fehler is now the Executive Director of the Foundation.
Peter has been helping the Foundation for the last two years with marketing and fundraising. He has been instrumental in the recent growth of the Foundation and in the Foundation's ability to improve the lives of law enforcement K-9s across the nation.
Peter has over 20 years of consulting and nonprofit growth experience. He will focus on expanding existing services and introducing new services to be offered by the Foundation.
∙The Marion County Sheriff's Office K-9 Unit is happy to have a member of their team back home after what they called a 'senseless shooting.'
K-9 Kilo was discharged from the North Carolina State Veterinary Hospital Monday afternoon after he was shot. Authorities said the shooting happened after Kilo escaped his enclosure.
He was rushed to the North Carolina State Veterinary Hospital where he underwent surgery to his leg.
During the three-hour surgery, lead surgeon Andrea Tomas, placed a permanent stainless-steel plate and pin in Kilo's femur and removed bullet pieces, according to the NC State Veterinary Hospital. Thomas said it appears the bullet hit the bone directly and shattered, leading to extensive soft tissue damage.
Tomas said that Kilo did well after the surgery and was awake, alert and aware of his surroundings on Friday morning.
He will head back to NC State in eight weeks for a check-up and if all is well, Kilo's handler can start slowly re-introducing him back to work, Tomas said.
Authorities are still searching for the person or person responsible for the shooting. There is a $2,000 reward leading to an arrest in the case.