Jordan Pollock ,Madison Lonis, Shira Zaid, Kamar Hanna and Rachel Chang were honored for their art . Photo by Michael Gordon
The Rotary Club of Ventura has announced the winners of a new Perspectives on Peace Scholarship program. Five high school seniors are being awarded a total of $9,000 in scholarships, based on their outstanding original art. They were honored at Ventura Rotary Club on May 15th, and their artwork is on display at the Museum of Ventura Country until June 2nd.
"We did some research on the types of scholarships available to Ventura-area high schoolers and found that, while there are several competitive essay-based and merit-based scholarships available, there was not an artistic- based scholarship", said Doug Halter, current Ventura Rotary Club president.
The Perspectives on Peace Scholarship received 20 entries of artwork from high school seniors. Ten judges reviewed each applicant's artistic rendering of their personal perspective on peace and their recommendations from teachers, guidance counselors, or mentors.
The winners of the Ventura Rotary Club 2019 Perspectives on Peace Scholarship are:
1st prize $5,000 Shira Zaid (Ventura High School)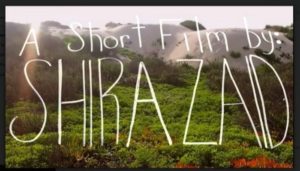 2nd prize $2,000 Madison Lonis (Buena High School)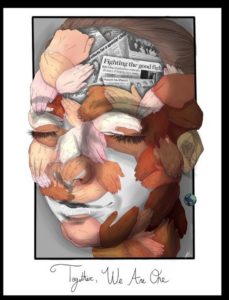 3rd prize $1,000 Kamar Hanna (Buena High School)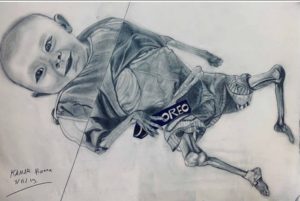 Honorary mention $500 Jordan Pollock (Ventura High School)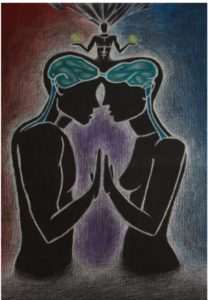 Honorary mention $500 Rachel Chang (Foothill Tech High School)