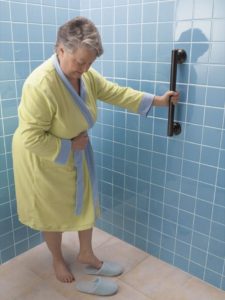 by AgingCare.com
Whether it's due to a stroke, Parkinson's disease, dementia, low vision or simply old age, eventually everyone reaches a point in their lives when they must rely on someone to help them with activities of daily living (ADLs). Depending on a person's specific situation, that could mean it is time to move into a senior living community or move in with a family member. Both options involve big changes for the senior, but when an aging parent moves in with you, it can be a stressful change for both parties.
Multi-Generational Living vs. Senior Housing
Most family caregivers care deeply for their aging loved ones. We want to make sure our elders are taken care of, and if that means that Mom and/or Dad must move in with us, then so be it. Many people don't consider assisted living or a skilled nursing home to be an option for an elder who can no longer live alone safely. In their minds, senior living communities are pricey and conjure up images of seniors watching daytime television and consuming Jell-O by the gallon. Yes, long-term care is costly, but these stereotypical notions about senior living communities are largely exaggerated and outdated.
Still, many adult children do not consider senior housing to be the best option for their elderly parents. This is when the idea of multi-generational living usually pops up. As long as you have a spare bedroom or adequate space you can re-purpose for a loved one's quarters, it doesn't seem like such a big change at first glance, right? Not so fast. This is a decision that should be carefully thought through and discussed at length with everyone involved. It's important that you thoroughly research the ways in which you can help your loved one live comfortably. For example, you might choose to get a platform stairlift installed, these are ideal for disabled people and can really help make their lives much easier. Make sure you do plenty of research before your loved one moves in with you.
Of course, the extent of these changes depends on the nature of your relationship with your loved one and the level of care they require (which will increase). In addition to weighing the emotional implications of this decision, it's important to consider the logistical details of the transition as well. Most seniors do not want to be a burden on their loved ones. They wish to adhere to their daily routines with as little assistance as possible. Some families feel it's necessary to install stair lifts to help their older family members navigate around their home more independently if their home is spread over multiple floors. Los Angeles and Orange County stair chairs are installed by T. L. Shield to solve two-story home mobility issues, some people like to use this company whilst others might want to find some mobility aids more local to them. A stair lift is just one of the potential changes you could make to your home if you wanted to. Furthermore, as a person with your own life outside of care giving, it is unrealistic to assume you will be available 24/7 to provide a helping hand. For these reasons, adapting your home to maximize your loved one's safety and independence is paramount.
Fortunately, manufacturers of independent living products are constantly developing items and equipment that are beneficial to both seniors and their caregivers. Products that allow seniors to safely handle activities of daily living with little or no assistance are also being redesigned to look less clinical and function more efficiently without permanent installation. Using independent living products to adapt your home will allow your aging loved one to maintain an independent and safe lifestyle, helping you feel less burdened and enabling your house to retain its normal appearance.
Bathroom Modifications to Improve Senior Safety
As we get older and our strength and balance wane, bathrooms often become the most dangerous rooms in the house. This area of the home combines moisture and hard, slick surfaces-conditions that increase the risk of falls and provide no forgiving areas for a senior to land. Simple tasks like getting on and off the toilet or stepping in and out of the shower can be very risky for older adults. Showering can be made much easier with wet rooms or larger shower spaces. You might also want to consider switching your old shower for one of the best electric shower systems. Electric showers can benefit older people as they deliver hot water instantly, meaning that if your elderly parents are more sensitive to the cold, they won't have to wait for the shower to warm up.
Grab bars are an essential addition for helping a senior handle personal care tasks like bathing and toileting safely and independently.