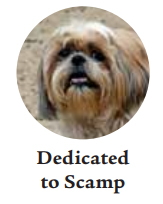 The Best Friends Animal Society 2020 calendar cover cuties are Fly, Swim, and Hike! You can get your own calendar by making a membership gift of $25 or more.
Your gift will bring it closer to the day when no cat or dog is killed simply because they don't have a safe place to call home. And closer to creating a no-kill country by 2025. Working together with shelters, other animal welfare organizations and you, we will save them all.
A leader in the no-kill movement, Best Friends runs the nation's largest no-kill sanctuary for companion animals, as well as lifesaving programs in collaboration with its nationwide network of members and partners working to Save Them All. For more information and to buy a calendar go to https://support.bestfriends.org.

Canine Adoption and Rescue League (C.A.R.L.) seeks participants, visitors, and of course, dog lovers of all ages for its 22nd Annual Pooch Parade! This event will be held from 10 a.m. to 4 p.m. on Sunday, May 5 at Ventura Beach Promenade Park.
In addition to the parade, there will be races, pet-related vendors and displays, food, live music, beer and wine, demos, a silent auction and fun contests. And the Ventura Breeze booth where you can pick up a tennis ball for your pet.
As the benefit's main fundraiser, the Pooch Parade is a scenic round-trip walk along the Ventura Beach Promenade, starting at 10 a.m. Entry fees are $40 with pre-registration for individuals (ends May 1); $45 the day of event (8:30-9 a.m.), or $50 for dog teams (more than one walker in the group).
Registration forms are available online at poochparade.org. T-shirts will be given to the first 250 entrants.
A Silent Auction featuring hundreds of special items will be held on-site from 10 a.m. to 2:30 p.m. Proceeds will help pay for supplies and medical care for dogs and puppies in C.A.R.L.'s Second Chance Program.
C.A.R.L is a non-profit, Ventura County-based organization almost entirely run by volunteers..
Rescued dogs awaiting adoption are boarded at their large Pet Care Center in Santa Paula.
For more information, email [email protected] or visit poochparade.org or carldogs.org.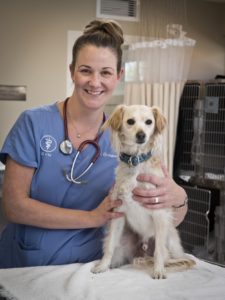 Christina Sisk, DVM, is the new director of veterinary services at the Humane Society of Ventura County (HSVC). Hired in March, Sisk joins the HSVC team to oversee its low-cost spay and neuter clinic and the general well-being of all the animals in the HSVC's care, making sure every animal at its shelter in Ojai is properly vaccinated and receiving necessary treatment. Sisk also will provide leadership for the clinic staff, ensure that quality medicine is delivered, and make sure that regulatory compliance of veterinary medicine is practiced. A native of McHenry, Illinois, Sisk attended the University of Illinois, where she earned her bachelor's degree in animal sciences in 2000 and completed veterinary school in 2004.
The HSVC is focused this year on raising community awareness about its spay and neuter clinic as well as increasing capacity to perform low-cost surgeries. Research has continuously shown that areas with strong spay and neuter programs, along with community support, have dramatically reduced shelter populations.
SPAN Thrift Store is providing $10 spays and neuters for low income cat and dog friends.
First two clinics in May are: Albert H. Soliz Library – El Rio, 2820 Jourdan St., Oxnard, 93036 on Thursday, May 9th, and  another one on Thursday, May 23rd at Shiells Park, in the parking lot, located at 649 C St., Fillmore, 93015. Please call to schedule an appointment (805) 584-3823.
May is National BARKE SALE Month! The Canines-N-Kids Foundation (CNK), a nonprofit working to put an end to the cancers kids and man's best friend both develop, is encouraging youth across the nation to host a BARKE SALE and is providing a tool kit with step-by-step instructions. Using the traditional bake sale model, a BARKE SALE enables anyone to raise awareness and funds for cancer and the development of better medicines and a cure for both by offering tasty pet and people treats.
The Foundation offers a free BARKE SALE kit containing flyers, postcards and a step-by-step instruction guide. Or, for a small fee, there is a new "BARKE SALE in a Box," a turnkey toolkit which includes everything from the online kit as well as cookie cutters, a poster, recipes, stickers and more. Groups interested in holding a BARKE SALE need to register on the Foundation's web site—www.CaninesNKids.org—to receive their supplies.
Funds raised through a BARKE SALE will support the Foundation's work to promote the promising science of comparative oncology – studying and treating spontaneously developing cancer in canine patients when they get sick.
The Canines-N-Kids Foundation is a recognized charitable nonprofit committed to finding a cure to the devastating cancers that canines and children face in common.