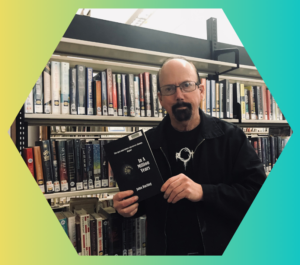 Local author, John Darling, had two books added recently to the shelves of the E.P. Foster Library in downtown Ventura.
The first book, entitled In A Million Years, is a science fiction novella told in three interweaving parts where each show the results of what can happen when man meddles with time.
The second book, entitled Into the Dark Desolate Night: The Detective Anderson Mysteries, is comprised of 11 short mysteries revolving around Detective Anderson and his assistants as they tackle a variety of tough cases. In the book, Anderson starts out as a low-paid 20-year homicide detective in a small town in California to being the owner of the largest Private Eye firm in Miami.
He is working on a third book of short romance stories, which is almost complete, entitled Anticipating Sunrise.
He will also be giving some talks at local libraries on the subject of what inspires his creativity and why he is a multi-genre author. The first one is scheduled for Saturday, June 8, from 1 to 3 PM in the Ojai Library where the public will have a chance to win a prize by playing, "Stump The Author".
All of his books are available on Amazon.com in electronic and paperback formats.
To find out more about Mr. Darling, visit his author website at: http://johndarlingauthor.com/