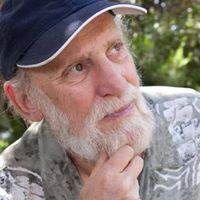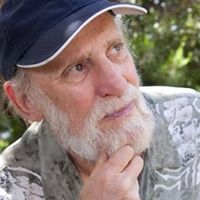 ∙ Nearly a year ago, on April 18, Jamal Jackson was arrested on suspicion of fatally stabbing Anthony Mele Jr., 35, of Ventura, at Aloha Steakhouse. Mele died the next day.
Attorney Monica Cummins, of the Ventura County Public Defender's Office, who is defending Jamal Jackson, be seeking to take the case out of Ventura County.
I think that a change of venue is appropriate in this case. I think a fair trial here might be difficult and probably best for Venturans if it is not held here.
∙A state judge has ruled against a New York county's effort to stem a massive measles outbreak, arguing that the county cannot ban unvaccinated minors from public places.
Judge Rolf Thorsen issued an injunction on Rockland County's attempted month-long ban after only ten days, ruling that the unvaccinated children were "permitted to return to their respective schools forthwith and otherwise to assemble in public places" immediately.
I think that this is an appalling decision. This is a medical decision not a judicial one.
∙Global energy experts have released disturbing findings saying that not only are planet-warming carbon dioxide emissions still increasing but, also, the world's growing demand for energy has led to higher emissions from coal-fired power plants more than ever before.
As a result, greenhouse gas emissions from the increase in energy use surged in 2018 reaching a record high. What do experts know anyway?
∙If you made $60 million (or more) playing basketball you could make comments like this one and still be a great role model for kids: "Once I saw that story, I just seen a kid turning into a man. This is my career and I'm taking this. I done had enough." Currently, (might change), before being able to play in the NBA, basketball players at least need to show up in a college for a year where they must learn something.
∙The U.S. government is reportedly compiling dossiers on journalists and others covering the caravan of migrants moving toward the U.S. border. Regardless of how one feels about the migrant situation, this is very disturbing.
Even worse, some have been detained for questioning with one photojournalist being held for 13 hours. These people are simply doing their jobs. When a free democracy loses its coverage of events affecting this country, it is very bad.
∙In two recent studies, tennis players were shown to live longer lives than people who played any other sport. After factoring in for education, wealth and age, tennis players still lived an average of 9.7 years longer than those competing in other sports, including joggers. There are tournaments for tennis players who are in their 80s and 90s (look at me still playing at 99). Besides the physical aspect, the social component is thought to be another reason for these findings.
∙Could goats play a role in preventing the next round of California's deadly wildfires?
Goats are being used to eat their way through "garden salads" of fresh new green hillsides because of the recent rains.
Brush-clearing goat services in California are available for brush control.
Before you buy some goats to put in your back yard, you'd better check with Ventura to see what the laws are.
∙There were 1,669 adults and children who were homeless during the point-in-time count according to the Ventura County 2019 Homeless Count and Survey (and certainly many more are missed). This number represents an increase of 370 persons or 28.5% when compared to the number of homeless persons who were counted in 2018.
The cities of Oxnard and Ventura account for nearly two thirds (66%) of the homeless population. Oxnard representing 32.8% and Ventura representing 33.2%.
∙The fact that the Supreme Court makes major decisions based upon which president appoints them really bothers me. It means that major laws change based on the make-up of the court and the president. The fact that so many decisions are decided on a 5-4 vote is just not fair. Even local courts won't accept decisions based upon that kind of vote, so why should the Supreme Court?
For instance, "A closely divided Supreme Court ruled Monday that a death-row inmate with a rare medical condition, is not entitled to an alternative method of execution just because the one the state uses could cause him several minutes of great pain and suffering. In a 5-to-4 decision, the Supreme Court ruled against the Missouri death-row inmate, Russell Bucklew."
If the Constitution makes sense why do decisions based on it depend on who is on the court? I think all presidents abuse this power.
I also do not think that justices should be appointed for life. I understand the thinking behind this but perhaps even a brilliant 90-year old shouldn't be making major decisions. I think that the court's legitimacy is being greatly questioned.
Perhaps there should be more justices. I don't know the answer, but I hope to hear from our brilliant readers about this.
∙A new study found that all those vitamins we take might not be doing much for our bodies.
The study was led by researchers from St. Michael's Hospital in Canada and the University of Toronto. They reviewed data on four different vitamins: multivitamins, Vitamin D, Calcium and Vitamin C.
Researchers found those four vitamins showed no benefit in preventing cardiovascular disease, heart attack, stroke or premature death.
"We were surprised to find so few positive effects of the most common supplements that people consume," said Dr. David Jenkins, the study's lead author. "Our review found that if you want to use multivitamins, vitamin D, Calcium or Vitamin C, it does no harm – but there is no apparent advantage either."