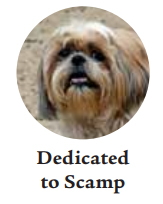 ∙SPAN Thrift Store is providing $10 spays and neuters for low income cat and dog friends.
Clinic will be at the Albert H. Soliz Library – El Rio, 2820 Jourdan St., Oxnard, 93036 on Thursday, April 4th. Please call to schedule an appointment(805) 584-3823.
∙Hill's Pet Nutrition is adding Science Diet and Prescription Diet varieties to its product recall.
They may also have toxic levels of vitamin D as other products did in a previous recall.
Hill's says consumers should stop feeding the food to their dogs and return it for a refund.
Hill's Pet Nutrition is expanding on its nationwide recall of canned dog food with potentially toxic levels of vitamin D. It took the action after saying it had received "a limited number of complaints of pet illnesses" related to additional products.
The expansion is the result of the same vitamin premix received from a U.S. supplier that caused its prior recall at the end of January.
"We believe that hundreds, if not thousands, of pets have died or become seriously ill as a result of eating Hill's foods with toxic levels of vitamin D," stated Nyran Rose Rasche, a Chicago-based attorney with Cafferty Clobes Meriwether & Sprengel, which filed a class action against Hill last month.
Caitlin Gibson, a features reporter at The Washington Post, in early February tweeted that her dog had died after consuming prescription food from Hill's and had displayed symptoms of vitamin D poisoning.
∙Jackie Rose has been selected as the new director of the county Animal Services Department. The appointment was made by County Executive Officer Mike Powers following a search which included strong internal and external candidates. Rose will be relocating from the state of Washington to assume her duties.
Rose has 12 years of executive experience in animal services. She served as the Executive Director for the Addison County Humane Society in Middlebury, Vermont; the Executive Director for the Dutchess County Society for the Prevention of Cruelty to Animals in Hyde Park, New York; and for the last three and a half years, she has been the Director of Animal Services for Multnomah County Animal Service in Portland, Oregon.
Rose will oversee the County's two animal shelters – one in Camarillo and one in Simi Valley – that care for more than 10,000 animals every year. The department also provides public education, animal cruelty investigations, immunizations and other activities for animals and their owners. Animal Services is staffed by more than 75 County employees and a large and passionate volunteer organization.
Rose, 57, is a Certified Animal Welfare Administrator and will start her new position at a salary of $175,681.
∙By Hanna Netisingha
A treatment approach that has been in practice in human medicine for decades is now offered for dogs at the University of Illinois Veterinary Teaching Hospital in Urbana.
Dr. Tisha Harper, a veterinary surgeon who specializes in orthopedics and physical rehabilitation therapy, says platelet-rich plasma joins a host of treatment options—ranging from surgery to rehab to pain medications—for conditions such as osteoarthritis in dogs.
"Every care plan is tailored individually to the patient," she says. "Just as with human patients, what might work well for one pet may not necessarily be the best thing for another pet. We explore many options when choosing the best treatment for each individual case."
Platelet-rich plasma (PRP) is derived from the patient's own blood. Veterinarians process the plasma so that it has a higher-than-usual concentration of platelets. "The plasma contains growth factors and proteins that may accelerate the healing of tendons and ligaments and may promote regeneration of cartilage or bone," says Dr. Harper.
PRP injections can decrease pain associated with arthritis by reducing inflammation in the joints. They may also help tendon or ligament injuries heal. Patients with chronic, slow, or non-healing wounds may also benefit from PRP.
Platelet-rich plasma is prepared by drawing blood from the patient. The amount of blood is dependent on how big the dog is and how severe the injury is. Once the blood is drawn, it is either filtered in order to capture the platelets, or it is centrifuged in order to separate the plasma from the erythrocytes. Both of these processes will provide the veterinarian with plasma that contains all the necessary elements.
This treatment usually takes 30 to 40 minutes to complete. It is something that can be done at your veterinarian's office in one day. For many patients, platelet-rich plasma is a one-time treatment; some patients, however, may need additional treatments. After a patient is treated with PRP, it may be necessary to restrict movement, but only for a couple of days. Afterward, there are no restrictions on movement or activity.
"It's easy to think that pets naturally slow down as they get older," says Dr. Harper. And while that may be true, she points out that the underlying problem may be osteoarthritis. "More often than not, our pets slow down due to painful arthritic joints," she says.
Younger pets also suffer from osteoarthritis. For this reason, pet owners should be vigilant about noticing changes in their pet's behavior and how the pet moves around. Luckily, whether the dog is young or old, treatments are available to improve the quality of life in pets with joint or lameness issues.
In addition to PRP, surgical treatment, weight loss, physical rehabilitation therapy, laser therapy, and simple pain relief medications can be effective options depending on the individual patient.
"Whatever approach is selected, pet owners need to be consistent and diligent about carrying out the recommended protocol in order for it to benefit their pet," says Dr. Harper. The rehabilitation process depends on consistency in the treatments.