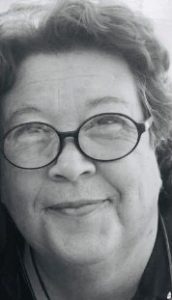 Have you ever asked yourself why you are on the earth? Have you ever asked why you, you very specifically, are alive? Local Ventura County author Fawn Parish has. According to Parish, your story, your past, your personality, your treasure map of life, is intended to outlive you as you embrace another generation into their destiny.
In her book, 'How To Live A Life That Outlives You', Parish uses stories to illustrate how everyone can do some simple thing that creates a huge impact in another's life. And it is easier than you think according to the author.
Parish is bringing this message of hope and inspiration to the upcoming Cypress Place Health and Wealth Expo. The annual event promotes the active and engaging lifestyle of Ventura County seniors. This year's event features 35 local vendors, as well as Parish as keynote speaker.
In addition to enjoying Parish's uplifting presentation, attendees can get their blood pressure checked, receive glucose screenings, along with balance and hearing tests. Wealth management and veteran benefit consultants will also be on hand to answer any questions. A free healthy gourmet lunch will also be provided.
Raffle prizes will be given away throughout the event, including one grand prize: a 50'' HD flat screen TV. Free shuttle parking will also be available at Unitarian Universalist Church of Ventura located at 5654 Ralston Street in Ventura.
Corporate sponsors for the event are Mission Home Health, Meditech Health Services, Livingston Memorial Visiting Nurse Association, Buena Vista Hospice and UCLA Health.
For more information or to RSVP, please call 805-650-8000 or visit the Cypress Place website at www.cypressplaceseniorliving.com/events. The Health and Wealth Expo is from 11 a.m. to 1 p.m. on Wednesday, April 10, at Cypress Place Senior Living, located at 1200 Cypress Point Lane in Ventura. The event is free and open to the public.