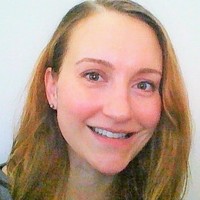 "In 2018, Jim was diagnosed with Parkinson's Disease. Every nine minutes since he was diagnosed, another person received the same devastating news. Unfortunately, each year more and more people are touched by Parkinson's Disease. A staggering one million people live with PD today in the United States and millions of family members, caregivers, friends and colleagues are impacted as well. The Parkinson's Foundation is determined to meet the needs of this growing PD community, with better information about care and treatments to live fuller, healthier lives." (Parkinson's Foundation March 14, 2019). April is Parkinson's Disease Awareness Month – what can you do about it?
Join Sarah Osborne and the Ventura Parkinson's Disease Support Group on Wednesday April 10th from 1 to 3pm at the Lexington Assisted Living (5440 Ralston St.) to learn more about what the Parkinson's Foundation's mission is and what you can do to help impact the future of Parkinson's Disease. Sarah will also present a recap of some of the important points learned at the Parkinson's Foundation's "Exercise and the Brain: The Parkinson's Connection" symposium held in Camarillo in February. You will learn a lot about the mechanics of how exercise impacts PD and how it can improve your quality of life. Sarah will lead a discussion about the types of exercises, challenges to exercising, and tips for getting started.
Information will also be presented about the Parkinson's Foundation's upcoming "Moving Day" event on April 13th at the Ventura Promenade. Find out how you can be a part of this opportunity to bring awareness to Parkinson's Disease and help bring better treatments, quality of life and hopefully a cure some day!
Sarah Osborne is the Parkinson's Foundation Community Program Manager for California. She came to the foundation after her younger brother was diagnosed with Young Onset PD at the age of 32. Sarah's background is in healthcare marketing and she's currently pursuing a Master of Education with plans to complete a Doctorate of Education soon after. She's also been teaching Pilates, Yoga and Indoor Cycling with the YMCA since 2007 and believes in the power of movement for people with PD and for everyone!
The Ventura Parkinson's Disease Support Group welcomes the public along with our members, their care-partners and new friends who find themselves navigating the challenges of Parkinson's Disease and other neurological conditions. Thanks to the generosity of the Lexington Assisted Living, they host their meetings every second Wednesday of the month from 1 to 3pm. There is a drop-off/loading and unloading driveway in the front of the Lexington. Extra parking is graciously available across the street in the Baptist Church parking lot.
Attendees are invited to check in at the front desk for directions to the 3rd floor and sign-in at the meeting so we can keep in touch with you. Reservations are not required. For more information, call Patty at 805-766-6070. The Ventura Parkinson's Disease Support Group is an independent and volunteer-organized group, not affiliated with or a part of any other organization or group.