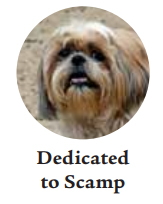 ∙SPAN Thrift Store is providing $10 spays and neuters for low income cat and dog friends.
Two Clinics in March: Albert H. Soliz Library – El Rio, 2820 Jourdan St., Oxnard, 93036 on Thursday, March 21st, and seco in the SPAN Thrift Store parking lot 110 N. Olive St. (behind Vons on Main) on Thursday, March 28th. Please call to schedule an appointment 805-584-3823.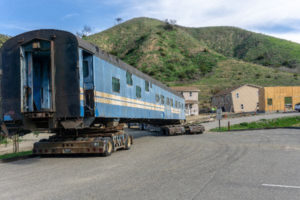 ∙While two of the train cars that comprise Carlee's Train Wreck were miraculously unharmed during the Thomas Fire in December 2017, one car was destroyed and had to be carefully removed, leaving an empty footprint in its place. Finding a replacement was imperative for veteran Search Teams and canine candidates to continue preparing for this type of industrial disaster, an indispensable part of their training for real-world scenarios.
Thanks to our friends at Fillmore & Western Railway, a new passenger compartment car was located in Salinas and on Wednesday, January 9, the logistically difficult journey began down Interstate 5. After hundreds of miles and a few tire blow outs SDF received word that the train car was about to begin its ascent up Wheeler Canyon Road. When the ground finally dried out from recent storms, the car was officially placed on January 30 in Industrial Park at the top of the campus, once again completing Carlee's Train Wreck!
National Disaster Search Dog Foundation, 6800 Wheeler Canyon Road, Santa Paula (even though is seems like Ventura).
∙Dear Sheldon:
Good news is that Xena (missing dog from last issue) was located and has been returned to her rightful person.  Words are inadequate to explain Xena's joy when she was returned.  Xena was beside herself with joy and love and could not get close enough to Nancy or get enough of being again with her.
Thank you very much for publishing Xena's Lost Flyer in the Ventura Breeze.  Often it takes a village to find a lost dog.  Thank you and Ventura Breeze for always doing your part to be of service to this community and to help this community become a better, kinder place to live.
I just learned last night that Marie Callendar's on Victoria has closed.  Maybe this explains the reason that though I made three separate trips to the usual Ventura Breeze paper stand where I always pick up the paper, no papers had been left and instead the box was full of trash paper.  I am glad to see copies of Ventura Breeze have been left at my vet's office—East Ventura Animal Hospital way out on the east end of Telephone.
Betty Okrent
∙Parks, Recreation & Community Partnerships is happy to announce the expansion of the Camino Real Dog Park. A need arose for a space that would provide smaller dogs their own space, separate from larger breeds. After considering two possible expansion areas to provide the most room, the park was expanded outward adding a 70' by 70' area. This additional 4,900 square feet of room allows for small dogs to run and play.
Pamela Hazard and her dog Shula have been two enthusiastic supporters of the project through the whole process. "It definitely fills a need for smaller dogs. Everyone who has used it has been so appreciative," said Pamela. Now that the expansion is complete, many small dogs and their owners are enjoying the extra space to play. For more information contact Tom Martin, Parks Manager at [email protected].
∙For years, we've heard that dogs can be good for human physical and mental health in part because the canines' need for exercise gets their sluggish human companions out of the house for a walk at least a couple times a day.
University of Pennsylvania researchers point out that those walks sometimes end in broken bones and trips to the emergency room for older dog walkers. They estimate that nationally, the number of dog-walking fractures in people aged 65 and older more than doubled between 2004 and 2017, from 1,671 to 4,396. During that period, the number of older adults increased by 10 percent or 4.6 million. Because the team's data included only people seen in emergency rooms, the researchers believe there likely are more dog-walking-related fractures than they were able to count.
∙ New Year's resolutions for the pet owner
I will provide a treat or toy when I leave the house or crate my pet as a "consolation prize" for having to be without me.
I will practice sit/stay with my pet, and I will practice in places and situations where I may really need her to sit and stay. For example, I will practice this in the car when I open the door and before letting her out and at the front door before we go out for a walk. If my cat has the habit of jumping into my lap and spilling my morning coffee, I will practice teaching her to sit when she comes up to me so that I will have the chance to put my coffee to the side before inviting her up.
I will turn my pet's grooming needs at home into training sessions, using his favorite treats or toys to reward him for letting me brush him, bathe him or clip his nails. If my pet has more complicated grooming needs, I will invest in grooming services with a reputable and certified pet groomer.