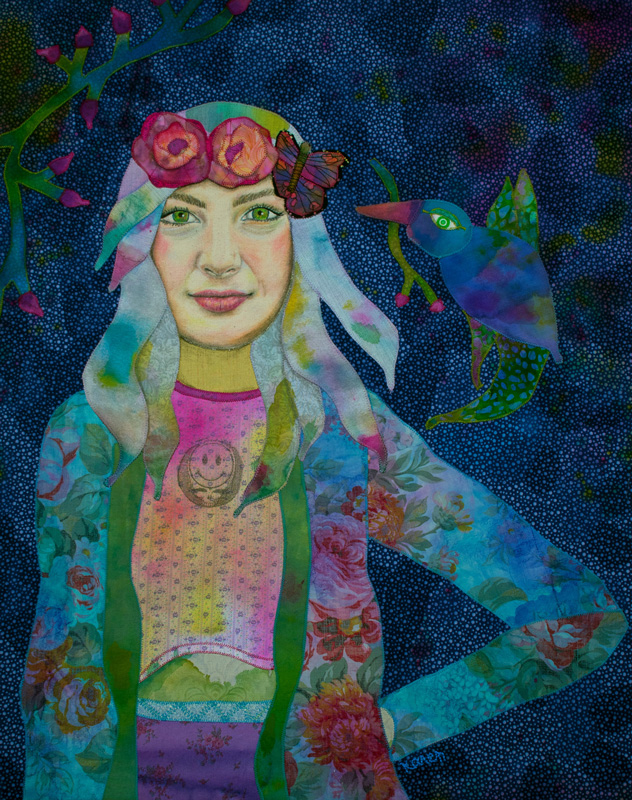 Karen Payton and Adonna Ebrahimi will display their artwork in a show titled "Flower Power" at Fox Fine Jewelry from March 14 to May 12, with an Art Reception on March 16 from 6 – 8 pm.
Karen Payton attended her first Grateful Dead concert in the late '80s, where the tie-dyes, textiles, and flowing fabrics filled her soul as much as the music. She fell in love with doing embroidery, and applied this to her art.
Instead of brushstrokes, Karen uses needle and thread to paint her canvas with textiles.
From the moment she studied art in high school, Adonna Ebrahimi knew art was the path for her. She spent 16 years after graduation working for small, family-owned advertising and marketing agencies throughout Kentucky and New Jersey.
Primarily working in acrylic and incorporating other mixed media, Adonna creates bright, colorful compositions of flowers atop abstract backgrounds.