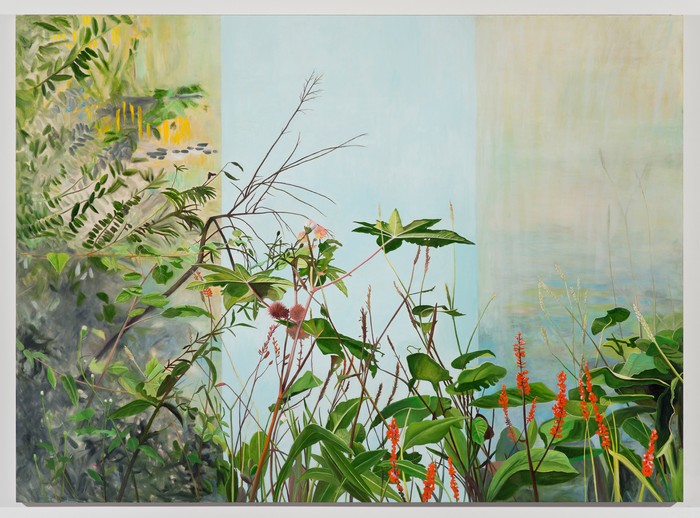 A Conversation with Astrid Preston at Museum of Ventura County Sunday, March 17, 2019 3 to 4:30 p.m.
Astrid Preston has been called "one of America's most important contemporary landscape painters." Her evolution as an artist is impressive, spanning over five decades of expression from her early days assisting her father, an architect, which influenced her linear drawings, to exploring the myriad of contemporary art movements. Her work has been exhibited in respected galleries and is held in notable museums throughout the United States and abroad. To learn more about Astrid, visit www.AstridPreston.com.
Free to FOTM members, $15 for public; $10 for seniors.
Special invitation to educators and students: The Artist Spotlight is open to students attending as a class assignment free of charge. FOTM is happy to assist with tracking attendance and sign-in sheets. Reservations required.
To RSVP visit www.FocusOnTheMasters.com or call 805.653.2501.
Special Exhibit: In celebration of Women's History Month, the Vita Art Center, located at 28 W. Main St., Ventura, will exhibit the artwork of four women artists that will be formally documented by FOTM in 2019. The work of Astrid Preston, Hilary Brace, Linda Ekstrom and Peggy Pownall will be on display through March 22. This is the third annual all Women's art exhibit co-curated by Vita Art Center and Focus on the Masters.