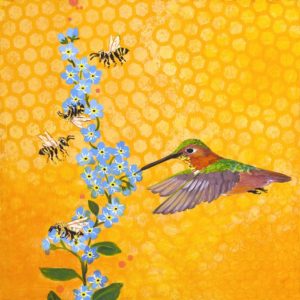 Buenaventura Art Association artists will present some creative flights of fancy in "Things With Wings," a Feb. 28-March 24 exhibit at the Buenaventura Gallery.
This member's show theme is intentionally broad and includes "birds, bees, airplanes, angels, dragons and more." Juror for this show is Lisa Mahoney, a plein-air painter and teacher.
Opening reception will be 6-9 p.m. March 1, during Ventura's First Friday gallery crawl, when many of the city's art groups open their studios so visitors can mingle and talk with the artists.
Buenaventura Gallery, in Studio 30 at Bell Arts Factory, 432 N. Ventura Ave., is open 11 a.m.-4 p.m. Thursdays through Sundays. For more about the 65-year-old nonprofit cooperative and its programs, visit www.buenaventuragallery.org or call 648-1235 during gallery hours.