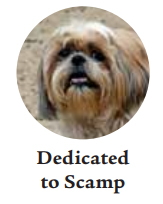 ∙SPAN Thrift Store is providing $10 spays and neuters for low income cat and dog friends.
Three Clinics in February: Oxnard Performing Arts Center, on Saturday 23rd and Sunday 24th. Located at 800 Hobson Way, Oxnard and the third in the SPAN Thrift Store parking lot 110 N. Olive St. (behind Vons on Main) on Thursday, February 28th.
Please call to schedule an appointment 805-584-3823.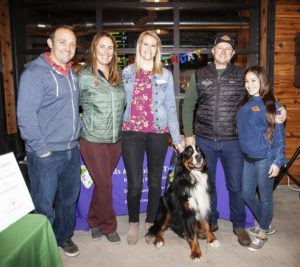 ∙On Thursday, February 7, a three-year old birthday party was held for Sir Charles. The party was held at Rincon Brewery and featured music by Kirby Ali, a raffle and a special birthday cake. Charles is a Bernese Mountain Dog certified therapy dog at Kids & Families Together. Charles roams around the office and loves greeting people especially the kids who can sit on him, pull his tail and some can even ride him around.
Kids & Families Together is one of the county's leading contractors providing services to children and families within Ventura County's child welfare system. The not-for-profit organization was founded in January 2000 by David and Faith Friedlander, along with other passionate community members with the purpose of providing services to families that have come together through adoption, kinship care (most often grandparents raising grandchildren) and/or foster (now called resource) care.
To learn more about Kids & Families Together and support their efforts contact them at (805) 643-1446 or [email protected] and www.kidsandfamilies.org.
∙The Oxnard Performing Arts Center (The PACC) presents RESCUECON, a convention like no other, where the human-animal bond takes center stage. Through visual and performing arts, hands-on workshops, talks by inspiring individuals, an artisan marketplace, and so much more, attendees will learn, play, explore, and, above all, refresh their relationship with animals… and each other.
On February 23-24, 2019, RESCUECON sets out to promote the welfare of all animals (wildlife and farm animals too!), create a culturally-enriching environment, and provide interactive opportunities for learning, making, connecting, and relaxing. Keynote speakers include Kitten Lady (Hannah Shaw) and Ellie Laks, co-founder of the Gentle Barn. The goal of event is to rally animal lovers in the region and, in turn, strengthen the local rescue landscape.
In addition, there will be a free Adoption Fair with adoptable animals from Ventura County Animal Services (VCAS), the Bunny Brigade, Surfcat Rescue, C.A.R.L., and a $10 spay and neuter clinic provided by Simi Valley Spay & Neuter Clinic, arts and crafts, and activities for families.
A percentage of ticket sales benefits VCAS, this year's featured nonprofit partner.
From 11AM – 5PM
General Admission $25/day | $40/weekend
Adoption Fair is Free.
800 Hobson Way, Oxnard (805) 486-2424 | oxnardperformingarts.com | rescuecon.org
Tickets are available at the box office between 12-6pm, Monday thru Saturday, by calling (805) 486-2424 or by purchase online, oxnardperformingarts.com.
∙Dog owners are urged to check their canned foods after Hill's Pet Nutrition announced the voluntary recall of a select products because of excessive amounts of Vitamin D.
The recall notes that "the affected canned dog foods were distributed through retail pet stores and veterinary clinics nationwide" though "no dry foods, cat foods, or treats are affected." Owners who bought the affected foods should dispose of the product and discontinue feeding it to any animals. Unopened containers may be returned to retailers.
Hill's Pet Nutrition encourages anyone looking for more information to visit their website or call 1-800-445-5777. A list of the affected foods and the full FDA recall notice can be found here.
Though it is an essential vitamin for many functions, too much of any good thing can be harmful. According to the FDA, the danger in being exposed to high levels of vitamin D depends on the length of exposure. Symptoms include vomiting, weakness, loss of appetite, increased thirst & urination, seizures, abdominal pain, and sudden weight loss.
Humans are not the only residents of the United States who are getting fatter every year. So, unsurprisingly, are our furry friends — the dogs and cats that share our lives and, too often, our tendency to overeat.
Unlike their owners, however, the family dog or cat cannot open the refrigerator or gain access to snacks in high cupboards without human assistance, which means the responsibility for pet obesity rests with you-know-who.
Veterinarians report that nearly half the dogs they see are overweight or obese, although only 17 % of owners acknowledge that their pets are too fat.
"Others know their pet is overweight but don't think it's a problem," said Deborah Linder, who heads the Tufts Obesity Clinic for Animals Clinical Nutrition Service.
According to Nationwide, the country's largest provider of pet health insurance, obesity among dogs and cats has risen for eight years in a row, along with claims for ailments related to being overweight. In 2017, obesity-related insurance claims for veterinary expenses exceeded $69 million, a 24 % increase over the last eight years, Nationwide reported in January. With only 2 % of pets covered by insurance, the costs to owners of overweight pets is likely to be in the billions.