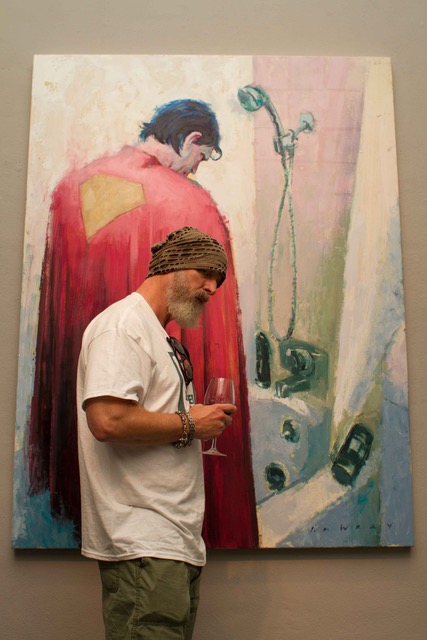 Artwork from across the United States will be exhibited at Buenaventura Art Association's 33rd annual Open Competition, a show being mounted for the first time at the Museum of Ventura County.
Making the selections is California artist William Wray, who began his career in the comic book and animation industry with stints at Disney, Hanna-Barbera, Filmation, and Marvel and DC Comics. He studied oil painting at The Art Students League in New York, and has earned acclaim in fine art with his colorful contemporary urban landscapes in a blend of styles he calls "realistic expressionism."
First, second and third places will earn $500, $350 and $250, respectively, and one-year memberships. Four honorable mentions will come with $100 prizes and six-month memberships.
The show will run through March 2 in the Martin V. and Martha K. Smith Pavilion at the Museum. Museum admission is $5 general, $3 seniors and $1 children.
BAA's new gallery home in Studio 30 at Bell Arts Factory, 432 N. Ventura Ave., is open 11 a.m.-4 p.m. Thursdays through Sundays. For more about the 65-year-old nonprofit artists cooperative and its programs, visit www.buenaventuraartassociation.org or call 805-648-1235 during gallery hours.