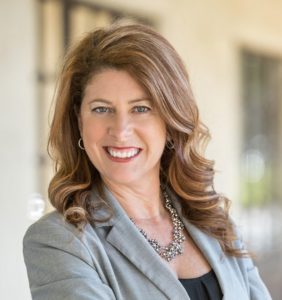 The Ventura Family YMCA is gaining momentum to kick off Annual Campaign, a volunteer-lead effort that raises funds for programs that membership fees do not cover. Life enriching programs like LIVESTRONG® and Third Grade Learn to Swim are supported solely by donations.
Annual Campaign Chair Pattie Braga understands the deep and meaningful impact the Y has in the local community. Braga believes "everyone in a beachside city should know how to swim. The Ventura Family YMCA saves lives with our Third Grade Learn to Swim program by providing free swim lessons to any third grader who has not learned how to swim."
As the nation's leading nonprofit, the Y is committed to strengthening communities through youth development, healthy living and social responsibility. The Y is also one of the largest charities in the world, serving more than 45 million people in 119 countries.
Locally, with the help of volunteers and the generosity of the community, the Y is able to provide more than $1 million dollars in scholarships annually in Santa Barbara and Ventura counties. Scholarships allow families to become members of the Y, children to attend afterschool care and camp, and teens to participate in Youth & Government programs, to name a few.
The Ventura Family YMCA is looking for volunteer campaigners to help raise much needed funds. Braga is a part of Annual Campaign because "it costs so little to make a huge impact." If you believe in the Y's mission and cause and would like to volunteer, contact the Y today.
Established in 1887, the Channel Islands YMCA is a charitable organization of seven YMCA branches serving Santa Barbara and Ventura counties including: Camarillo Family YMCA, Lompoc Family YMCA, Montecito Family YMCA, Santa Barbara Family YMCA, Stuart C. Gildred Family YMCA in Santa Ynez, Ventura Family YMCA, and Youth and Family Services YMCA which operates Noah's Anchorage Youth Crisis Shelter, the St. George Family Youth Center and My Home.
The Y is the nation's leading nonprofit committed to strengthening communities through youth development, healthy living and social responsibility. The Channel Islands YMCA serves over 46,000 individuals and provides over $1.3 million in financial assistance to families in need for child care, YMCA memberships, away and day camps, youth sports, and teen after-school programs. For more information about the Ventura Family YMCA visit www.ciymca.org/ventura