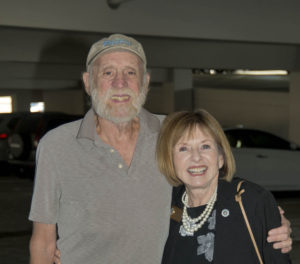 Gold Coast Transit District (GCTD), Ventura County's largest provider of public transit, has announced some changes in its Board of Directors and management team.
On January 9th, the GCTD Board of Directors elected Cheryl Heitmann as its 2019 Board Chair, and Port Hueneme Mayor Will Berg as Vice Chair.  In addition, City of Ojai has appointed Councilmember Randy Haney to the District's Board after former Councilmember Paul Blatz decided not to run for reelection.  He served on the council since 2010 and on GCTD's Board since 2013.
Councilmember Haney joins the five-member Board, which also includes City of Oxnard Councilmember Bryan MacDonald and County Supervisor John Zaragoza, that represents nearly 4 million annual passengers who utilize GCTD's fixed route and paratransit services in western Ventura County.
Gold Coast Transit District provides safe, responsive, convenient, efficient, and environmentally responsible fixed-route bus and paratransit public transportation that serves the diverse needs of the cities of Ojai, Oxnard, Port Hueneme and Ventura, and in the unincorporated County areas between the cities. Utilizing a fleet of 56 clean natural gas-fueled buses, and 26 paratransit buses and vans, GCTD carries nearly 4 million passengers annually on its 20 bus routes. GCTD is the largest provider of public transit in Ventura County and is governed by a Board of Directors made up of an elected official from each member jurisdiction.  For more information or to plan your trip, visit www.GoldCoastTransit.org.