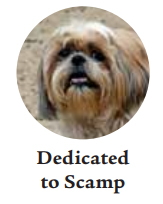 •SPAN Thrift Store is providing $10 spays and neuters for low income cat and dog friends.
Two Clinics in January: Albert H. Soliz Library – El Rio, 2820 Jourdan St., Oxnard, on Thursday, January 24th and a second one in the SPAN Thrift Store parking lot 110 N. Olive St. (behind Vons on Main) on Thursday, January 31st. Please call to schedule an appointment 805-584-3823.
•The National Police Dog Foundation is pleased to announce that as of January 1st, 2019, Peter Fehler is now the Executive Director of the Foundation.
Peter has been helping the Foundation for the last two years with marketing and fundraising. He has been instrumental in the recent growth of the Foundation and in the Foundation's ability to improve the lives of law enforcement K-9s across the nation.
Peter has over 20 years of consulting and nonprofit growth experience. He will focus on expanding existing services and introducing new services to be offered by the Foundation.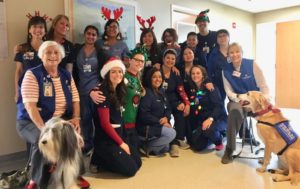 The Foundation is dedicated to providing funds and services to law enforcement K-9 units and ensuring the wellbeing of their K-9s. Their efforts assist the departments so they can safely do their jobs and protect our communities.
• Researchers at the University of California, Davis, School of Veterinary Medicine have found the genetic basis for French bulldogs and Boston terriers appearance and linked it to a rare inherited syndrome in humans.
Bulldogs, French bulldogs and Boston terriers aren't the only dogs with short, wide heads, but they do share another feature not found in other breeds: a short, kinked tail or screwtail.
The researchers sequenced the whole genome, the entire DNA sequence, of 100 dogs, including 10 from screwtail breeds. All the participating dogs were privately owned pets seen at the UC Davis Veterinary Medical Teaching Hospital, whose owners agreed to participate.
Graduate students Tamer Mansour and Katherine Lucot, with C. Titus Brown, associate professor at the School of Veterinary Medicine and Genome Center, searched through the DNA sequences to find changes associated with screwtail breeds.
From more than 12 million individual differences they were able to identify one mutation, in a gene called DISHEVELLED 2 or DVL2. This variant was found in 100 percent of the bulldogs and French bulldogs sampled and was very common in Boston terriers.
Professor Henry Ho at the UC Davis School of Medicine studies similar genes in humans. Mutations in the related DVL1 and DVL3 genes are known to cause Robinow syndrome, a rare inherited disorder in humans characterized by strikingly similar anatomical changes — a short, wide "babyface," short limbs and spinal deformities. In addition, Robinow patients and the screwtail breeds also share other disease traits, such as cleft palate.
In both humans and dogs, DVL genes are part of a signaling pathway called WNT involved in development of the skeleton and nervous system, among other things, said Peter Dickinson, professor of surgical and radiological sciences at the School of Veterinary Medicine. By characterizing the screwtail DVL2 protein product, Sara Konopelski, a graduate student in the Ho lab, pinpointed a key biochemical step in the WNT pathway that is disrupted by the mutation. This finding further suggests that a common molecular defect is responsible for the distinct appearances of both Robinow patients and screwtail dog breeds.
The DVL2 screwtail mutation is so common in these breeds, and so closely tied to the breed appearance, that it would be difficult to remove it by breeding, Dickinson said. Other genes are known to contribute to short, wide "brachycephalic" heads in dogs, and there are likely multiple genes that contribute both to appearance and to chronic health problems in these breeds.
Understanding a common mutation in popular dog breeds may, however, give more insight into the rare Robinow syndrome in humans. Only a few hundred cases have been documented since the syndrome was identified in 1969.
•The Food and Drug Administration has approved an anti-epileptic drug, Pexion, to treat dogs freaked out by noises (now if they could only do that for cats that get freaked out by everything).
The drug is already approved for use in treating epilepsy. Known generically as imepitoin, the drug is similar to Valium and other benzodiazepines but works in a different way to treat noise aversion. Other seizure drugs, such as gabapentin, can also treat some types of anxiety.
"Dogs with noise aversion are sensitive to loud noises such as fireworks, street/traffic noises, and gun shots," the FDA said Tuesday.
"Dogs may show their distress through hiding; vocalizing (whining, barking, howling); panting, shaking or trembling; or may vomit, urinate or defecate. Some dogs may damage furniture, doors, dog beds, or other items in their surroundings."
The drug was originally developed to treat epilepsy in people, but it had some troubling effects on metabolism so was never brought to market for use in humans.