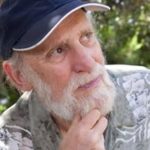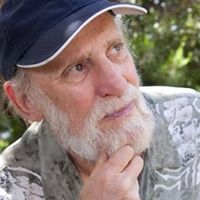 • Per the cover article in this issue, the Board of Education has hired Dr. Roger Rice as the new Superintendent of Ventura Unified School District (VUSD). He sounds very qualified, but so has the several others in the position that have recently come and gone. I certainly hope he stays around long enough to help the VUSD get even better.
With new City Council members and a new City Manager and new school superintendent I expect wonderful things to be happening in Ventura.
• Congratulations to Ventura Breeze staff member Mary Thompson for being appointed the new Vice President of the Olivas Adobe Historical Interpreters. All the interpreters are wonderful volunteers. If you haven't taken a tour of Olivas, put that on 2019 calendar list of things to do. Do you know that the Olivas' raised 21 kids there? Also see article in this issue.
•A new study finds the world's oceans are warming significantly faster than previously thought. The analysis, published in the journal Science, raises the stakes for curbing climate change. Since 1970, the ocean has warmed 40% more than previous estimates, according to climate scientist Zeke Hausfather, one of the authors of the study. Still too cold for me to swim in.
• Two landmark Ventura restaurants have closed. One a chain, Marie Callender's and one a Ventura icon, the Vagabond. I hate to see any local businesses close because many Venturan's lose their jobs when this happens.
•The head of the International Association of Fire Fighters (IAFF) has blasted President Trump over his threat to stop sending federal funding to California to fight forest fires.
"This is yet another unimaginable attack on the dedicated professionals who put everything on the line, including their own homes, to protect their neighborhoods," General President Harold Schaitberger, who leads the union that represents full-time firefighters and emergency medical services personnel in the U.S. and Canada, said in a statement.
"While our president is tweeting on the sidelines in DC, our fellow Americans 3,000 miles to the west are mourning loved ones, entire communities have been wiped off the map and thousands of people are still trying to figure out where they are going to call home," he said.
Puerto Rico Gov. Ricardo Rosselló had the same thought when he tore into President Trump over reports he might reallocate natural disaster funding to build a border wall, warning that while the island is affected others could be hurt in the future.
"No wall should be funded on the pain and suffering of US citizens who have endured tragedy and loss through a natural disaster," Rosselló wrote on Twitter. "This includes those citizens that live in California, Texas, Puerto Rico, Virgin Islands and other jurisdictions. Today it's us, tomorrow it could be you."
•China has released photos of its lunar rover leaving track marks on the far side of the moon after the country's historic landing. Did they really land on the moon or were those photos made by Pixar?
• After the Clemson Tigers football team won the national championship (beating Alabama), head coach Dabo Swinney kissed the championship trophy and stated, "Only God can do this." Swinney, who has called Christianity the foundation of his life, thanked Jesus during a press conference after the Tigers' national championship win over Alabama, his alma mater, and the school where his coaching career started.
I wonder how God decides which team should win? Might he be placing bets on the game? I would think that God has more important things to take care of than who wins sporting events.
• Several local cities have declared a homeless shelter crisis, enabling local nonprofits that combat homelessness to be eligible for California Homeless Emergency Aid Program funding.
Part of the reason that there is a homeless problem is Ronald Reagan, when he was the governor of California, closed down state major mental health facilities (one which is now California State University Channel Islands) thereby releasing more than half of the state's mental hospital patients. The idea was that it would be better for those in need to be served at the local areas where they live. Certainly, a good idea if the millions of dollars saved went to local facilities, but it didn't.
Between 1955 and 1994, roughly 487,000 mentally ill patients were discharged from state hospitals. That lowered the number to only 72,000 patients. States closed most of their hospitals which permanently reduced the availability of long-term, in-patient care facilities. By 2010, there were 43,000 psychiatric beds available. This equated to about 14 beds per 100,000 people. According to the Treatment Advocacy's Center's report, "Deinstitutionalization: A Failed History," this was the same ratio as existed in 1850.
From the LA Times: "California only went halfway toward keeping its promise to improve mental health care when it closed psychiatric hospitals. But the state didn't follow through on its commitment to provide further alternatives like community-based treatment and services."
About a third of the homeless are truly mentally ill, unable to work or care for their basic needs. We must treat this population differently than other homeless. We, of course, must treat all the homeless with compassion and provide services to get them back on their feet.
LA County has a new jail-release policy designed to help stop the incarceration to skid-row for those with mental illness. This is a great start.
• The killer of Davis Police Officer Natalie Corona, Kevin Limbaugh, is a USA citizen. The killer of the parents of Jayme Closs, Jake Patterson, is a USA citizen. I say it is about time that we build a wall around the USA to keep our citizens from going to other countries.
• New California governor Gavin Newsom has proposed $305 million to accelerate the removal of thousands of acres of dense, dry forests and brush and to expand emergency crews and modernize 911 systems. This is a good start, but it will take much more money than that.