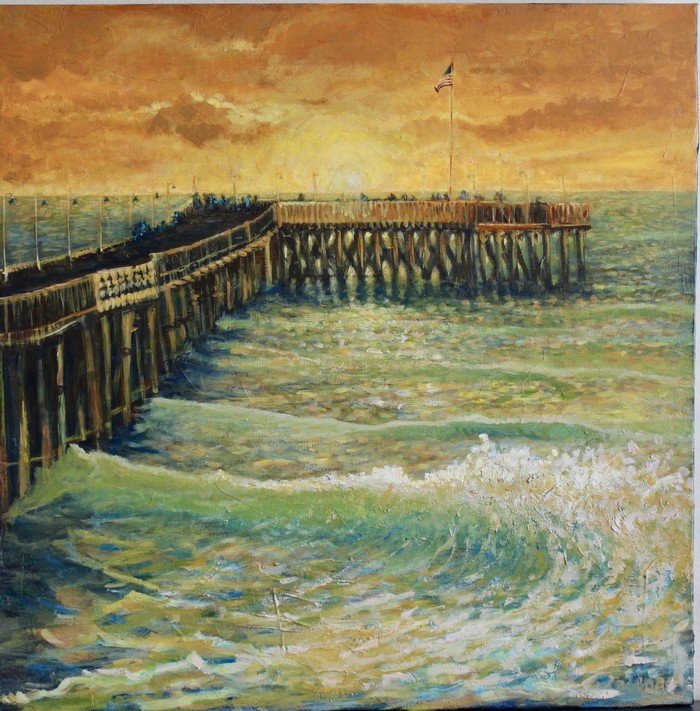 Patricia Cadenas and Patricia Fabysack will display their artwork in the show "Living Textures" at Fox Fine Jewelry from January 17 – March 10, with an Art Reception on January 19 from 6 – 8 pm.
As a Cuban American having studied in Europe and America, Patricia Cadenas has been able to cultivate a diverse style marked by its versatility.
Specializing in murals, Cadenas has created some incredible works including a building-sized marine world for Toyota Corporation; a wonderful children's fantasy world for the pediatric intensive care unit at UCLA Medical Center; and a Tuscan scene painted on a ceiling for a cigar room in an estate home. You might have even seen her work in Ventura, as she's one of the artists who painted one of the many colorful utility boxes around the city.
Patricia Fabysack has been passionate about art since she was a young child. Lacking funds for art supplies, she'd burn sticks and leaves and use the charcoal to draw on the concrete outside. This creative ingenuity led to the artist she is today, now using mixed media and wax to add literal depth to her art.
Fox Fine Jewelry, 560 East Main Street
(805) 652-1800