Ventura will miss the iconic Vagabond. Might it return?
by Richard Lieberman
The Vagabond Coffee Shop will close January 1st after 52 years of continuous operations. The announcement of the closing was made by Jolene McBee 74, owner of the coffee shop in early December. Owner Albert McBee died 15 years ago and longtime customers miss him to this day since Jolene took over.
Not much has changed in the last 52 years of operations. The food, the ambiance and the welcoming nature of the wait staff have stayed the same. The diner, located at 756 E. Thompson Blvd. until now has been untouched by time.
Claude and Joyce Nichols have been coming to the Vagabond for 25 years. "We eat out most of the time, and I enjoy the comfort food here," Nichols said. "We are sad Jolene is leaving, but we understand she has to do it," he added. "There are just not many places like this anymore and it's sad to see the staff losing their jobs" he added.
The time for change has finally come and big changes are planned for the diner. Taking over on January 1 are property owners Vista Investments. Work will begin immediately on January 2 when Vista takes over the diner.
Rumors that Vista had "kicked out" McBee are simply not true. Zack Cohen, Special Projects for Vista Investments said "Over a year and a half ago we talked with Ms. McBee and she said she wanted to retire and she didn't want to renew the lease," said Cohen. "She wanted to retire and we gave her the opportunity to do so without having any ramifications connected with that," added Cohen. Some rumors concerned McBee's granddaughter and her current chef Christopher Castillo who wanted to take over and run the diner but were rebuked by Vista. Castillo, who said he did talk to corporate at one point about his plans to take over, but there were no further discussions after that call. "I figured I would have the opportunity to buy it," Castillo said.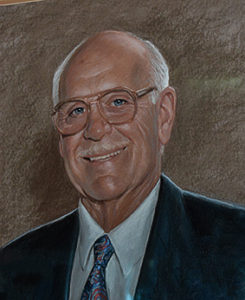 Cohen addressed this issue. "One thing that triggered all the rumors was that several people said they wanted to take it over and they were going to run it and continue her legacy, and that we were shutting it down," Cohen said.
Cohen explained that McBees granddaughter and Chef Castillo didn't fully understand the situation. "We spoke to everyone who was interested, we spoke to all of them," Cohen added. Castillo was just not in a position to buy. He explained that in order to take over the diner, a multi-year lease would be required, a security deposit of $20,000, another seven thousand just to open the doors, and an estimated $100,000 to $200,000 to bring the restaurant up to code.
Additionally, Cohen said "The restaurant has been struggling for the past couple of years," "Customer base has eroded, people have left the community and new people coming in have not become customers, and new business has not been filtering in," said Cohen. "A diner is a diner, it has old-time food choices. The company's intention is to source local fresh foods and hire Venturan's for staff positions. "The restaurant had many items on the menu that has not changed in 50 years," he said.
Cohen also wants to make it clear that the company has owned this property since 1997 and that "we are in it for the long run" The Vagabond diner will be back in about a year depending on how extensive repairs and acquiring new equipment will take.
One of McBee's oldest and reliable customers Adrian Osung who has been coming nearly every day since 1966 thinks the closing "is regrettable and I don't like it." He added "It feels like it is taking the heart out of me. I don't accept it yet" he added. Customers for so many years he adds "Every chance me and my wife had we would come here." Osung, remembers McBee's husband Albert who he describes as a "very beloved person" and even after Osung's wife died he still continues to come to his favorite restaurant. "It's almost like being a part of the family and I hope it comes back."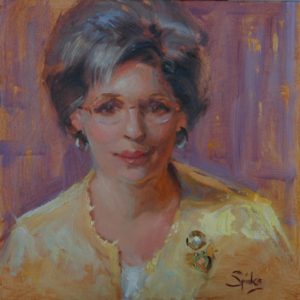 The Ventura community will forever miss the iconic Vagabond run by two great people who truly created a legend. McBee's departure will leave a gaping hole in the hearts of generations of Venturans. Likely the Vagabond will not be the same when it reopens, but maybe just maybe it will come back stronger and for generations yet to come there will be a new Ventura legend.